Bed Bath & Beyond preparing to file bankruptcy within weeks -sources
Bed Bath & Beyond Inc is preparing to seek bankruptcy protection in coming weeks, people familiar with the matter said, following poor sales and an inability to compete with large online and big-box retailers.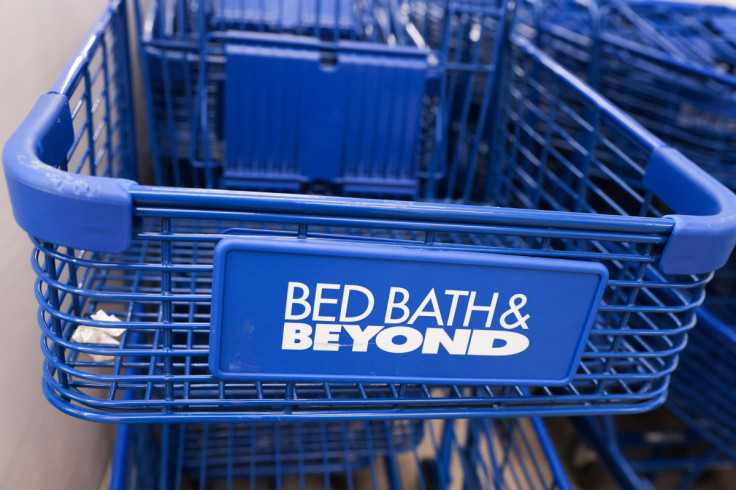 Bed Bath & Beyond Inc is preparing to seek bankruptcy protection in coming weeks, people familiar with the matter said, following poor sales and an inability to compete with large online and big-box retailers.
The U.S. home goods retailer is considering skipping debt payments due Feb. 1, one of the sources said, a typical move distressed companies on the verge of bankruptcy take to conserve cash.
Shares of the retailer, once a category killer in products like small appliances and bed sheets, ended down 30% on Thursday at $1.69 after the company said it expected to report a significant third-quarter loss and that there was substantial doubt about its ability to continue as a going concern.
The company said it was exploring a range of options to address its plunging sales that included declaring bankruptcy. The retailer said it has not made any final decisions on which course to take.
Bed Bath & Beyond had no immediate comment on any bankruptcy preparations beyond its disclosure on Thursday.
The company has interest payments on roughly $1.5 billion of bonds due Feb. 1, according to securities filings. The company is considering skipping the payout to conserve cash, which would likely trigger a 30-day grace period before the company officially defaults, the people said.
Troubled retailers often seek bankruptcy protection following the holiday season to take advantage of the cash cushion provided by recent sales. Should the company seek bankruptcy protection, it would likely seek financing from existing creditors to help it navigate a court restructuring, one of the people said.
The retailer's fortunes soured after it pursued a strategy focused on its own private label goods. Management has since reversed course to bring in national brands shoppers recognized.
But on Thursday, signs emerged that this strategy too has failed to take off with the company reporting that it expects to post a loss of $385.5 million after sales plunged 33% for the quarter ending Nov. 26, due to lower customer traffic and reduced levels of inventory availability among other factors.
The company is scheduled to report its full third quarter results on Tuesday.
"The turnaround plan put in place last year is not working. ... Put bluntly, the business is moving at rapid speed in the wrong direction with bankruptcy the most likely destination," GlobalData analyst Neil Saunders said.
Bed Bath & Beyond has enlisted turnaround and consulting firm AlixPartners LLP to help advise on options for addressing its financial woes, people familiar with the matter said.
In addition to AlixPartners, the company is being advised by restructuring lawyers at Kirkland & Ellis LLP and investment bankers at Lazard Ltd, one of the people said.
AlixPartners and Lazard declined to comment. Kirkland did not immediately respond to a request for comment. In a statement to Reuters late on Thursday, Bed Bath & Beyond said it was "working with strategic advisors to evaluate all paths to regain market share and enhance liquidity" but could not comment further on specific relationships.
The company became a meme stock last year when its shares soared more than 400%. Activist investor Ryan Cohen, the chairman of GameStop Corp, took a stake in Bed Bath & Beyond, which he later sold, sending shares crashing.
Bed Bath & Beyond in its prior financial update in the fall said it had liquidity of $850 million but had burned through $325 million in the second quarter.
The company had also been asking bondholders to swap out their holdings for new debt to give it more breathing room to turn around its business but canceled the deal on Thursday after not getting much interest from investors, according to filings made with the U.S. Securities and Exchange Commission.
Bed Bath & Beyond had earlier considered selling its valuable buybuy Baby stores that sell goods for infants and toddlers but held off in the hopes it could later fetch a higher price, Reuters reported.
buybuy Baby is the "crown jewel" asset of the company and would likely generate the most interest from buyers in case the parent company decides to sell it as part of its restructuring efforts, Michael Baker, senior research analyst at DA Davidson said, without providing a valuation on the business.
The value of the chain helped the retailer ink a $375 million loan last year, the maximum amount it could borrow.
Copyright 2023 Thomson Reuters. All rights reserved.