Beijing announces surprise naval drills in South China Sea after US patrol
China asks non-military vessels to stay away from the route when naval exercises are on.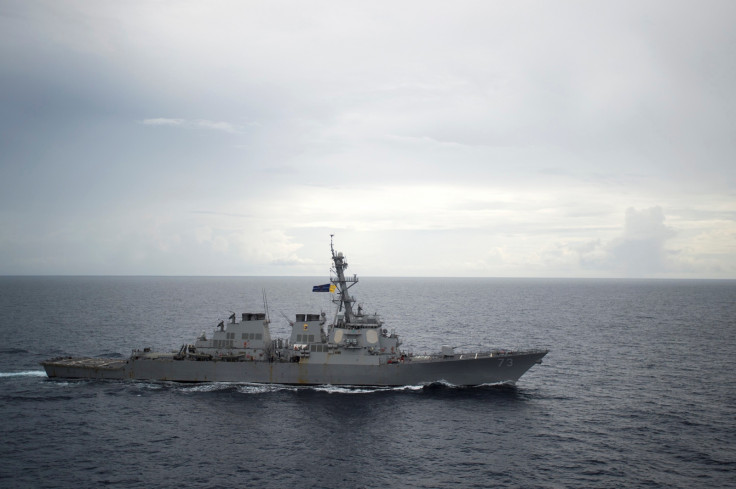 Beijing has announced surprise naval drills in the hotly contested regions of the South China Sea a week after the US sailed its warship under a "freedom of navigation" operation. Beginning on Thursday (27 October), China's Maritime Security Administration asked civilian vessels to avoid the route.
In a brief statement posted on the agency's website, the Chinese government issued the coordinates of the location where the military manoeuvres would take place. The area is just south of the Hainan island and north-west of the heavily disputed Paracel chain of islands — over which both Vietnam and Taiwan lay claims.
Chinese authorities have so far withheld specifics of how big the exercises would be. While China routinely conducts drills in the region, this one gains significance as it takes place within days of Washington dispatching a destroyer from the navy's Third Fleet, which is based in San Diego. China was furious after the 21 October episode and blamed the US for stirring fresh territorial tensions in the region.
This was the fourth time in 2016 that the US Navy was directly challenging China's increasing sovereign maritime claims in the South China Sea by sending a craft. Generally, Beijing strongly criticises all patrolling exercises.
"USS Decatur (DDG73) conducted this transit in a routine, lawful manner without ship escorts and without incident on 21 October. The United States conducts these routine operations on a regular basis around the world, in full compliance with international law," Pentagon spokesperson Commander Gary Ross told the Navy Times.
Nonetheless, the Chinese defence ministry responded by saying the guided-missile destroyer was "trespassing". Calling the event a "serious offense", the statement added: "We strongly urged the US side to respect China's sovereignty and national security concerns. Do not repeat the mistakes again."
Beijing claims almost the entirety of the South China Sea, along with its mineral-rich islands and reefs, while multiple nations such as Malaysia, Brunei, the Philippines and Vietnam also have overlapping claims.
© Copyright IBTimes 2023. All rights reserved.