An official from the local administration of Pangasinan province in the Philippines wants President Rodrigo Duterte to give it in writing that Filipino fishermen will now be allowed to access the waters around the Scarborough Shoal. He said their people have suffered for long due to denial of access to Panatag, the local name for the disputed reef.
Pangasinan Province, divided into several districts, is located in the western area of Luzon Island along the Lingayen Gulf and the South China Sea. Most of the residents of the province depend on fishing for their livelihood, Jeremy Agerico Rosario, board member from the fourth district, told reporters.
Since China took control of the Scarborough Shoal in 2012, it has denied Filipinos any access to the rich resources of the reef. Filipino fishermen are driven away by Chinese fishermen if they venture into the waters, Rosario said. "There are many people from Pangasinan who are really affected, and we were even witness to some cruelty whenever they go there," he was quoted as saying by Philippines Star.
However, the president's recent assurance, though verbal, that Filipino fishermen would soon gain access in Panatag has raised their hopes, Rosario said. He added that the president should give his assurance in writing to make it official.
"It should be in writing so that all can have something to hold on to. That should be put formally in writing, signed by both parties, so that our fishermen from Pangasinan can continue with their livelihood," he added.
While visiting the recent typhoon victims in Tuguegarao, Cagayan on Sunday (23 October), the president told the locals: "We'll just wait for a few more days. We may be able to return to Scarborough Shoal, and our countrymen may be able to fish there again."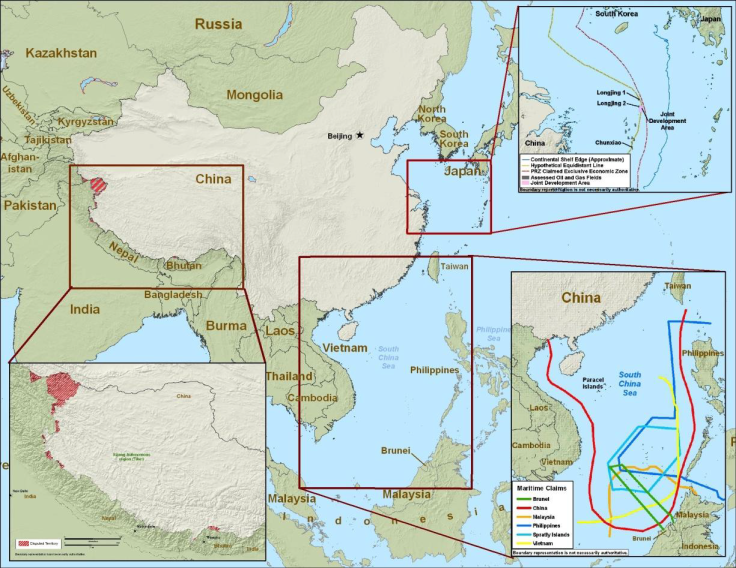 Even before his visit to China last week, it was speculated that he might broker a deal with his new-found ally on the territorial dispute involving the South China Sea. Although Duterte and his Chinese counterpart Xi Jinping did not explicitly engage in talks on the issue, he signalled that a solution was on its way.
Rosario said a question hour will be held during the next session of the Pangasinan provincial board, where affected fishermen would be called to share their encounters with Chinese fishermen while fishing in the Panatag Shoal.