China has reacted angrily to the US Navy sailing close to the islands claimed by Beijing in the hotly disputed South China Sea waters. The operation was a gravely "illegal act" and intentionally "provocative", Chinese defence ministry said late on Friday (21 October).
The US navy guided-missile destroyer USS Decatur reportedly challenged China's "excessive maritime claims" near the Paracel Islands and other islets and reefs, drawing an angry rebuke from Beijing.
The ministry said a Chinese navy escort vessel and a guided-missile destroyer were deployed to warn off the US ship after it was "spotted and verified" from the Paracel Island, which Beijing refers to as Xisha in Chinese.
The destroyer ship's "entrance into China's territorial waters is a serious illegal act and a deliberately provocative act," the Chinese defence ministry added. The US does not have any territorial claims in the South China Sea.
Another separate statement from the Chinese foreign ministry accused Washington of seriously violating China's sovereignty and security interests. It said the US did not ask for Beijing's permission to enter its territorial waters and by doing so the US had "seriously broken relevant Chinese law and international law".
The US navy spokesman, Commander Gary Ross, however, denied the actions were provocative. He said it was done "in a routine, lawful manner without ship escorts and without incident." He added the US ships sailed close to China's claims but did not go within the 12 nautical miles territorial limits of the islands, Associated Press reported.
The US is defending that the coastal countries should not "unlawfully restrict the navigation rights, freedoms and lawful uses of the sea" that all other nations are entitled to enjoy under the international law.
Three Chinese vessels reportedly shadowed the US ship when it was sailing near Triton and Woody islands but all the interactions were safe, according to a Reuters report.
According to the US officials, China has built a runway on Woody Island, which is the site of the largest Chinese presence on the Paracel islands. Beijing has also reportedly placed a surface-to-air missile there. Although China is thought to be controlling all of the islands, Taiwan and Vietnam too have made claims there.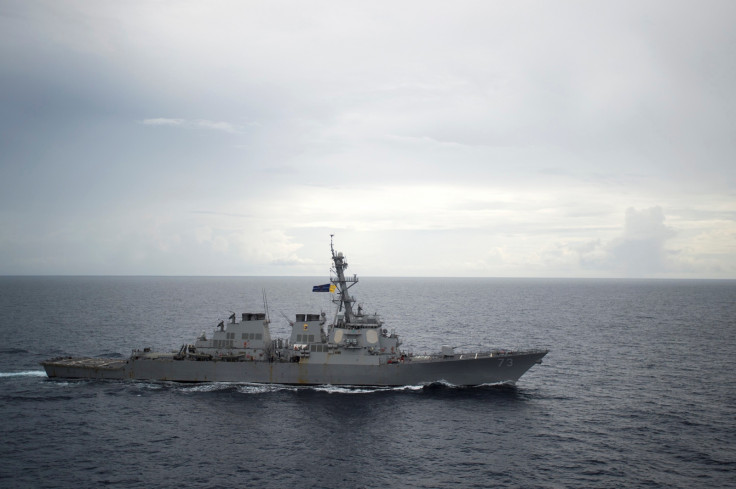 The latest operation by Washington has come just after Philippines President Rodrigo Duterte announced his country's "separation" from the US, while seeking a new friend in China. The Asia-Pacific country has been a strong long-time ally of the US.
The communist country has long blamed Washington of deliberately rising tensions in the region by conducting freedom-of-navigation operations. It was reported to be the fourth challenge in the past one year by the US over territories claimed by China, which is locked in disputes with its neighbours too.