South China Sea: China's missile deployment fans flames in Asia's biggest potential flashpoint
Tensions are rising between China and its neighbours over sovereignty in the South China Sea after it was revealed Beijing had deployed surface-to-air missiles on Woody Island, in the Paracel Island chain. US and Taiwanese officials have confirmed commercial satellite images showing anti-aircraft missiles on the disputed island.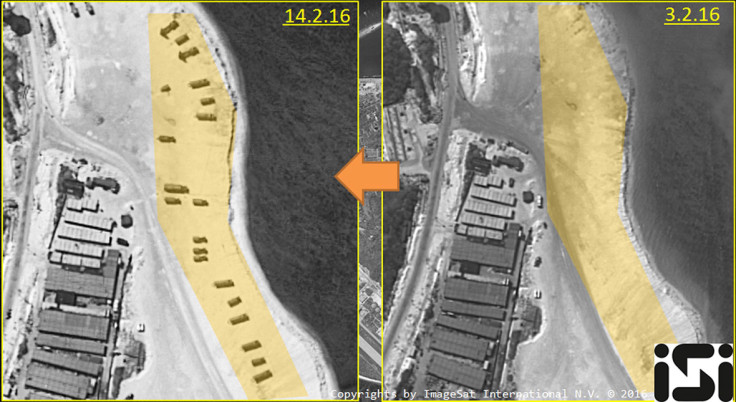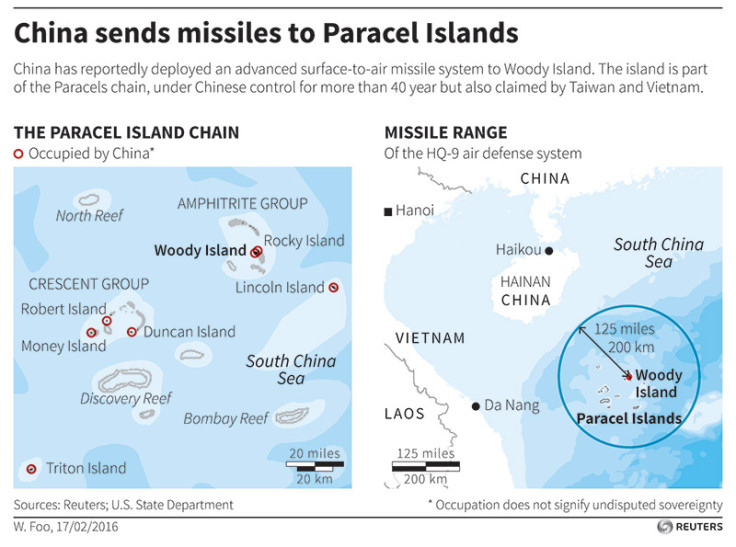 Fox News reported that China had moved two batteries of the HQ-9 surface-to-air missile system, along with radar targeting arrays, on to the island. HIS Jane's Intelligence Review's deputy editor Neil Ashdown said that depending on the version of the HQ-9 deployed, the system has a range of between 125km (78 miles) and 230km, and would be the most advanced surface-to-air missile system currently deployed on land in the South China Sea. He described the move as a significant military escalation.
However, Chinese Foreign Ministry spokesman Hong Lei said China was not militarising the Spratly Islands, claiming that patrols by US military aircraft and Navy vessels along with joint exercises with regional partners had raised tensions and constituted true militarisation.
Vietnam has lodged a formal protest with China and the United Nations. "These are serious infringements of Vietnam's sovereignty over the Paracels, threatening peace and stability in the region as well as security, safety and freedom of navigation and flight," Foreign Ministry spokesman Le Hai Binh said in a statement.
The Philippines, which claims waters and features east of Woody island, said it is "gravely concerned" by reports of the missile deployments. "Such actions negate China's earlier commitment not to militarise the South China Sea," the Department of Foreign Affairs said in a statement.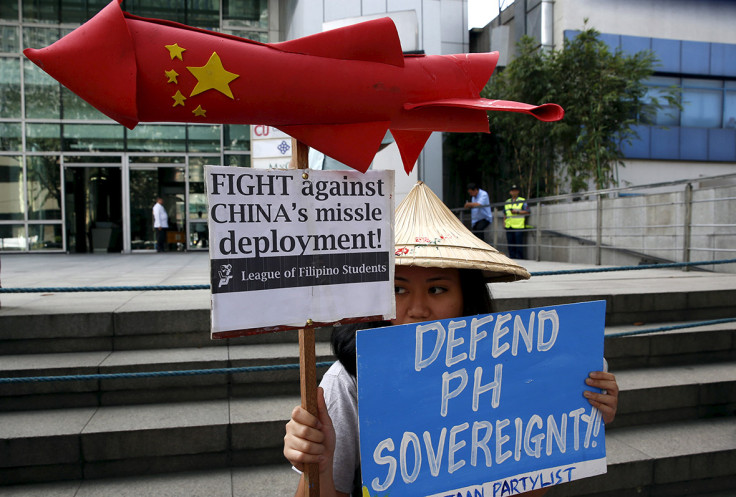 The apparent missile deployment follows China's building of new islands by piling sand atop reefs and then adding airstrips and military installations. The build-up is seen as part of Beijing's efforts to claim virtually the entire disputed sea and its resources. The area is believed to have huge deposits of oil and gas. However, Vietnam, Malaysia, Brunei, the Philippines and Taiwan have rival claims.
US officials say China has reclaimed 3,200 acres (1,300 hectares) of land, mostly in the Spratly Island group and has recently conducted test flights to an island there with a newly built 10,000ft (3,050m) airstrip. The Paracels lie further north.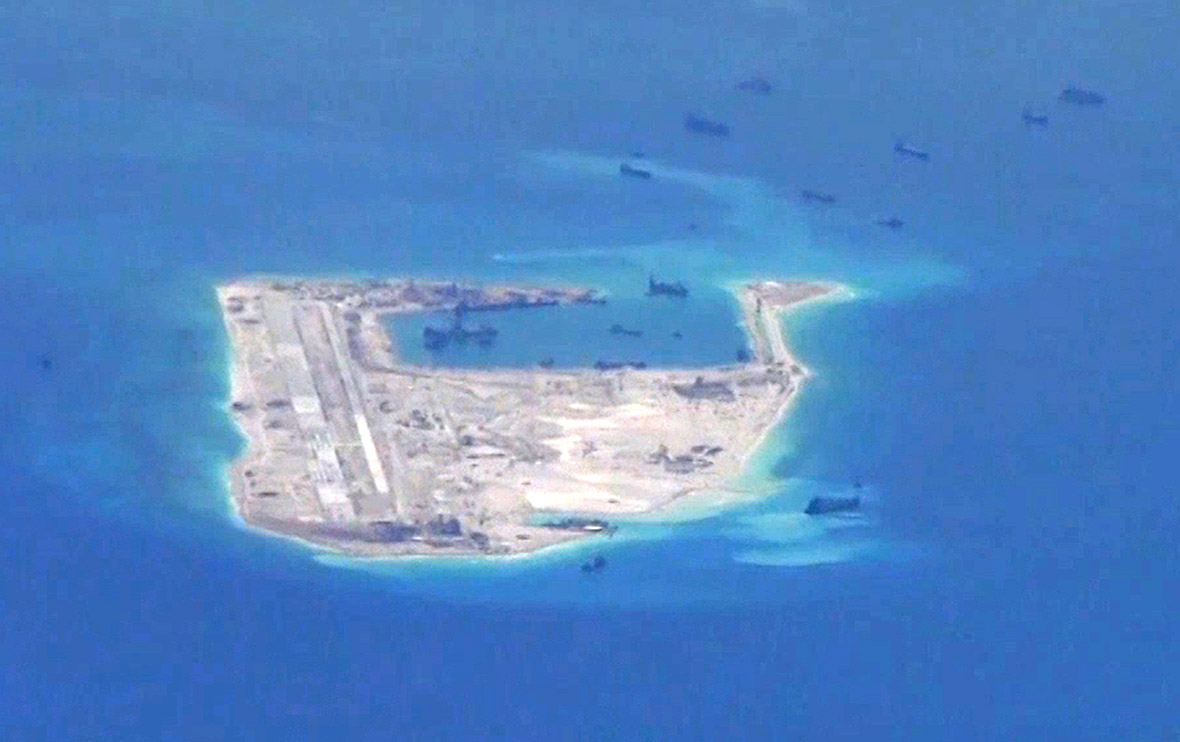 South China Sea has become Asia's biggest potential military flashpoint as Beijing's sovereignty claim over the huge area has set it against Vietnam and the Philippines as the three countries race to tap possibly huge oil reserves. China took full control of the islands in 1974 after a naval showdown with Vietnam.
In 2012 China held a ceremony marking the formal establishment of a city called Sansha on Woody Island, known as Yongxing Dao in China. The island has an artificial harbour, an airport, roads, army posts and other buildings. Recent satellite imagery appears to show it is adding a helicopter base likely dedicated to anti-submarine warfare missions. The official Xinhua news agency said the Sansha garrison would be responsible for "national defence mobilisation ... guarding the city and supporting local emergency rescue and disaster relief" and "carrying out military missions".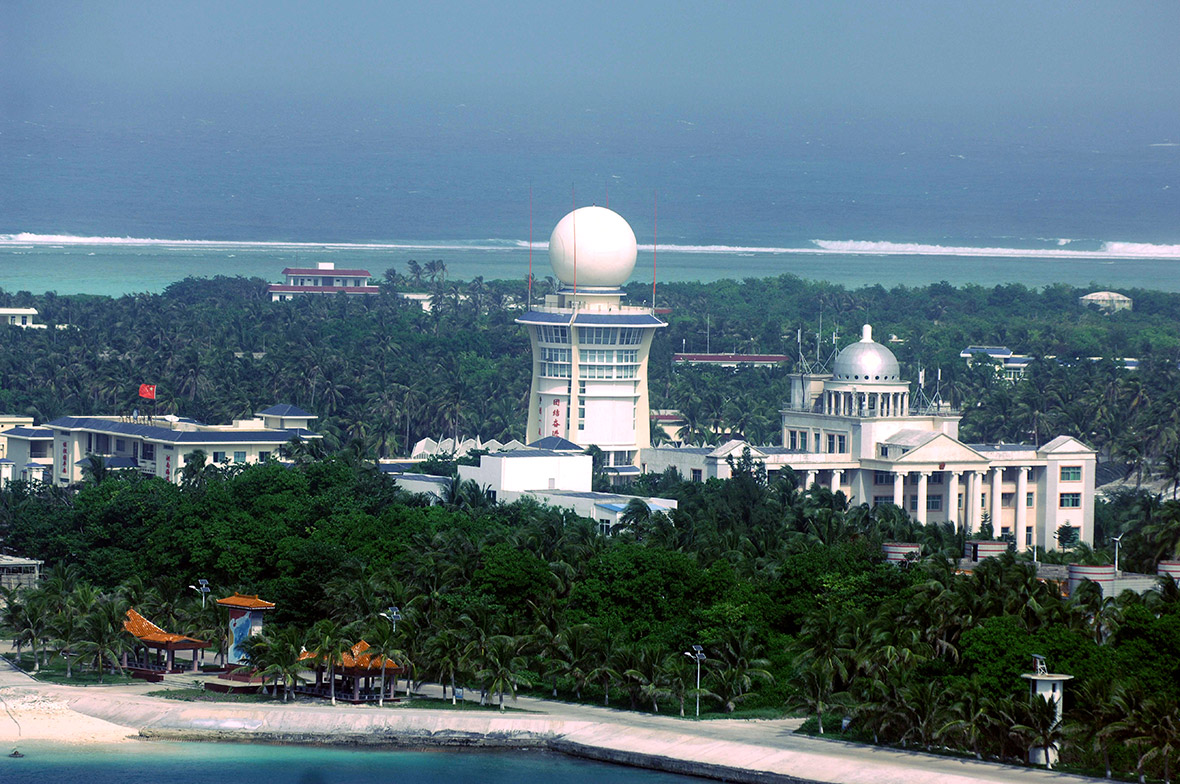 China is not the only country that has been accused of aggression on the disputed islands.
In 1999, the Philippines occupied Ayungin Reef (also known as Second Thomas Reef). Marines are stationed there in the BRP Sierra Madre, a rusting Philippine naval ship that was purposely run aground on the reef. In December 2015, about 50 Filipino protesters, mostly students, made a three-day boat trip to Thitu, one of nine outcrops or islands occupied by the Philippines. The protesters plan to return in April to spend a month on all the islands in the Spratlys that are occupied by the Philippines.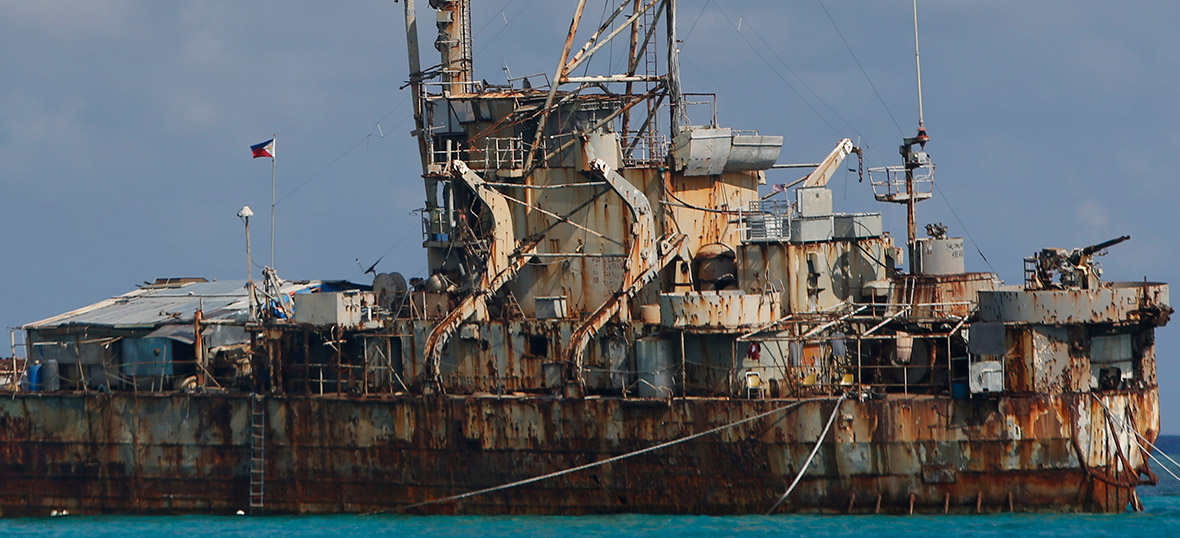 In July 2012 the National Assembly of Vietnam passed a law extending Vietnamese sea borders to include the Paracel and Spratly Islands. Vietnam has a history of maritime tensions with China that spiked in 2014 with a standoff after China moved a massive oil rig there.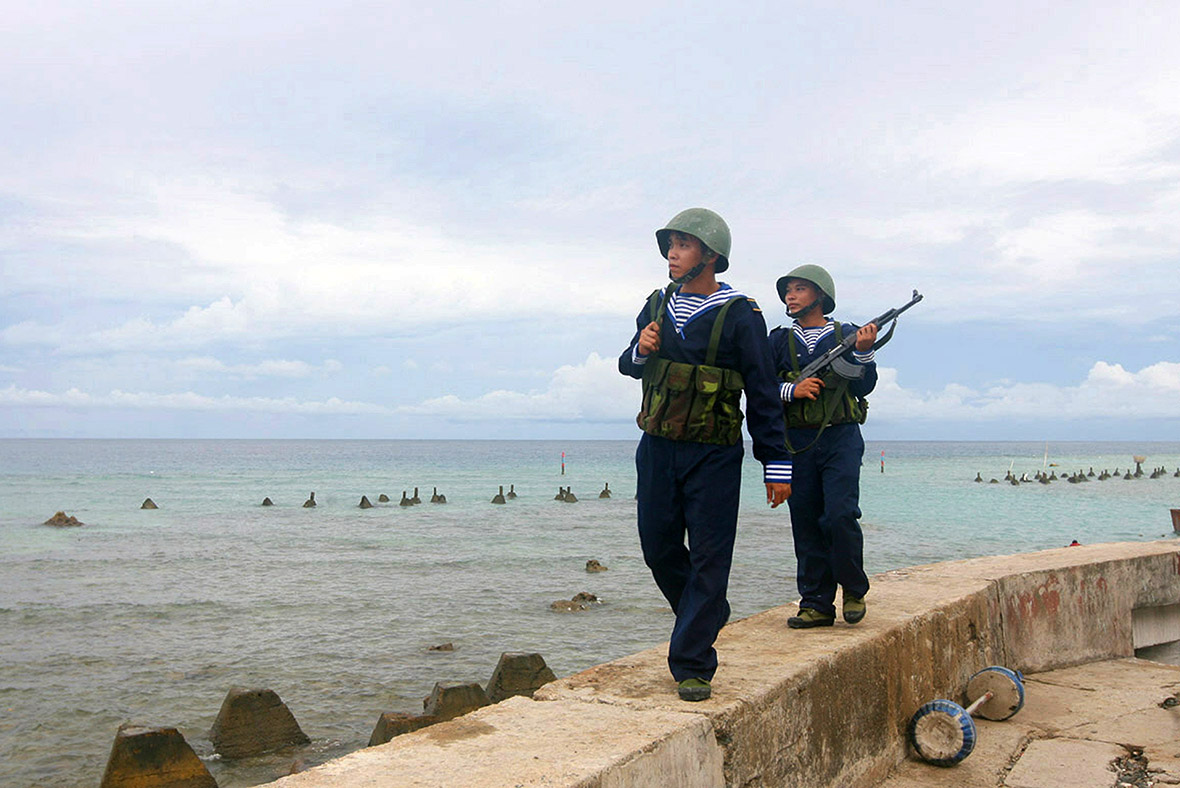 Taiwan has just finished a $100m (£70m) port upgrade and built a new lighthouse on Itu Aba. The island, which lies in the Spratlys, also has an airstrip, a hospital and freshwater. The country's President Ma Ying-jeou flew to the disputed island in late January to reaffirm Taipei's sovereignty. He said the trip was aimed at promoting peace. The 46-hectare (114-acre) island supports around 180 people, about 150 of them coastguard personnel.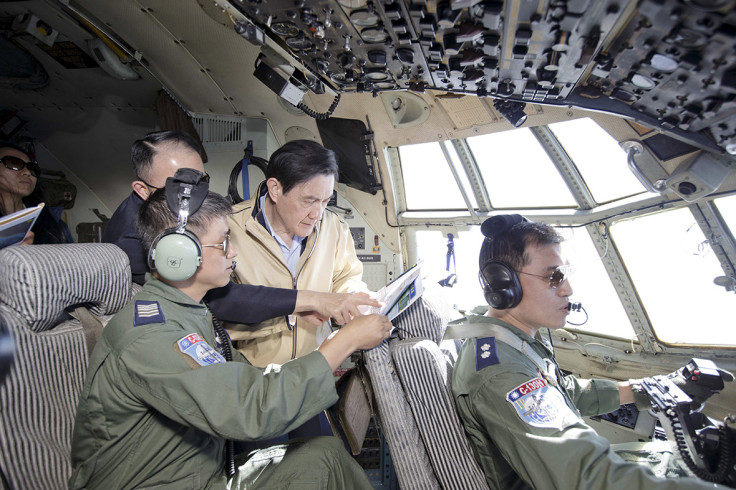 Taiwan and China claim almost the whole South China Sea. Vietnam and the Philippines have large claims, while Brunei and Malaysia have smaller claims. Home to some of the world's busiest sea lanes, the South China Sea is also rich in fisheries and may hold oil and natural gas reserves under the seabed.
© Copyright IBTimes 2023. All rights reserved.