Beijing foreign minister evades question over India's position on South China Sea
Wang Yi says 'it is up to India what position it has to take' on South China Sea affairs.
Chinese Foreign Minister Wang Yi has bluntly sidestepped a question over India's position on the South China Sea. The top Chinese diplomat arrived in India on Friday (12 August) on a three-day visit.
When asked whether he would court New Delhi's support on the ongoing bitter territorial dispute in the South China Sea, Wang said: "It is up to India what position it has to take."
Wang kicked off his first leg of the tour from Goa, where he held a meeting with the state's Chief Minister Laxmikant Parsekar. The two leaders briefly held talks about the upcoming Brics summit (Brazil, Russia, India, China, and South Africa) in October.
"I have come here because Brics summit is being held in Goa. I have seen friendly sentiments from the people of Goa. Goa has a beautiful landscape, beaches and people. Goa is one of the best in the world. I am sure Brics summit will put Goa at a higher pedestal. India and China are good friends and good partners," he told a joint press conferencewith Parsekar.
"We can also tie up with China in the field of education and technology. We can attract investment from China in the Information Technology. Prime Minister Narendra Modi has bestowed faith on Goa by offering us to host Brics summit," said Parsekar.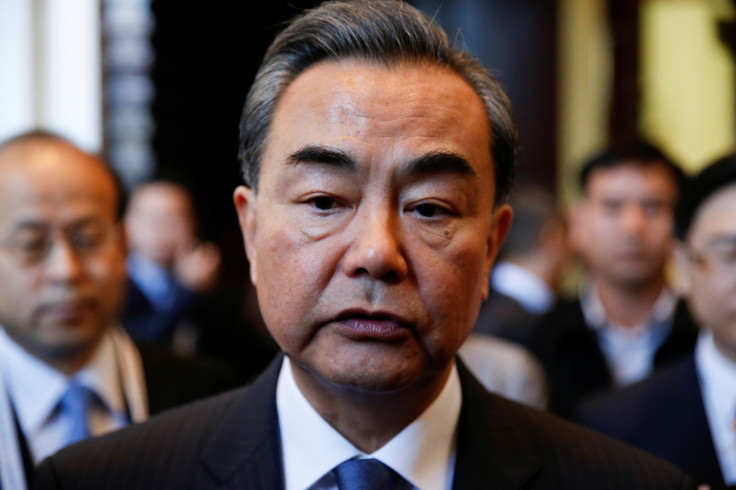 Just ahead of Wang's India tour, Global Times, the state-backed Chinese mouthpiece which often mirrors the communist party's position on key political matters, wrote an editorial sharply warning India not to interfere in the South China Sea affairs.
"India may want to avoid unnecessary entanglement with China over the South China Sea debate during Wang's visit if the country wishes to create a good atmosphere for economic cooperation, which would include reducing tariffs on made-in-India products exported to China amid the ongoing free trade talk known as the Regional Comprehensive Economic Partnership," read the piece.
India and China have witnessed some friction in recent times with both sides carefully orchestrating their moves. Wang will also meet India's Prime Minister Narendra Modi and Foreign Minister Sushma Swaraj in New Delhi on 13 August.
© Copyright IBTimes 2023. All rights reserved.