Experts from China have stressed that India should focus on geo-economics and not touch upon geopolitical topics, ahead of Chinese Foreign Minister Wang Yi's visit to the sub-continent this week. China is reportedly of the view that India should avoid getting involved in topics such as South China Sea, which would help improve Sino-India ties, following the failed Nuclear Suppliers Group (NSG) bid by New Delhi.
On Monday (8 August), pro-government Chinese newspaper Global Times had carried an opinion suggesting that India should focus on "preserving good economic ties" with China and avoid risking its relationship with its neighbour.
The director of the Centre of India Studies from China West Normal University, Long Xingchun, told The Hindu that he believed if the two countries hold extensive dialogue on strategy and economy it will help them synergise the economic and security – similar to that of an arrangement between China and the US.
The war of words between the two neighbours escalated after China thwarted India's NSG bid in June. Tensions ran high as militaries from both sides allegedly entered each other's territorial borders in recent weeks. The alleged incursion by Chinese troops on 19 July was reported on the same day when India was deploying nearly 100 T-72 tanks at its border in eastern Ladakh.
Considering the controversies surrounding the South China Sea and the NSG bid, China is concerned that India might bring up them for discussions during Wang's three-day visit that commences on 12 August.
The foreign minister is expected to "communicate with the Indian side about how to carry forward consensus between the two leaders and enhance mutually beneficial cooperation in different fields in a bid to make sure that the relationship will keep growing as planned", a spokesperson for China's foreign ministry Hua Chunying said.
Beijing has also believed to have insisted Delhi that these topics should remain immune from disruption. "China and India have identical strategic goals and their common interest far outweigh differences," Hua noted. She added: "China-India relationship has been developing fast and sound in all aspects following President Xi Jinping's visit to India in 2004 and Prime Minister Narendra Modi's visit to China last year."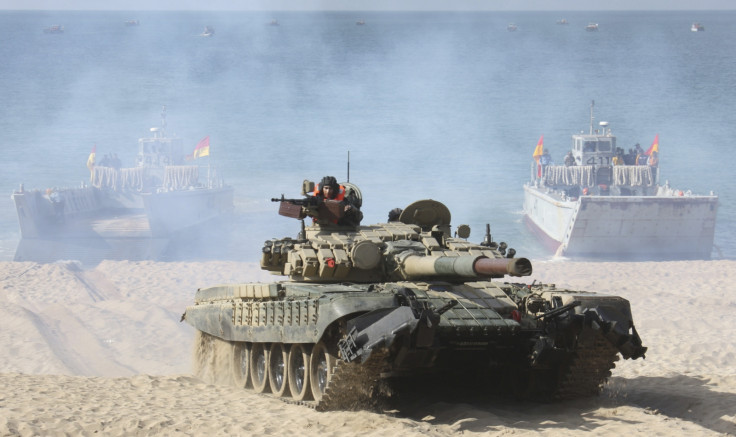 Another expert, Liu Zongyi from the Shanghai Institutes for International Studies emphasised the importance of geo-economic talks as, according to him, India approving the General Sales Tax (GST) bill will enable Chinese companies to "have more opportunities to invest" in the country.
Some scholars have also highlighted India's visa guidelines towards Chinese journalists and corporate people. In July, the world's second most populous country refused to renew visas of three journalists working for the state-run news agency Xinhua.
"It is sad that just before Mr. Wang's visit, India decided to expel three Chinese journalists. That is a step that dilutes China's efforts to bring China-India ties back on track after the NSG episode," The Hindu quoted Han Hua from Peking University as saying.