China has urged Australia to act and speak with caution on matters relating to its territorial dispute over the South China Sea. A senior Chinese official told the visiting head of the Australian Defence Force that he hopes Canberra can "match its words with deeds" on the issue.
Beijing and Australia have not quite been on the same page over the dispute due to Canberra's closeness with Washington and its support to the US freedom of navigation exercises in the hotly contested waters. However, Australia has not conducted a unilateral freedom of navigation passage of its own in the disputed waters, although its navy is believed to have regularly sailed in the South China Sea.
China's Defence Ministry said late on Wednesday (12 October) that Fan Changlong, vice chairman of China's Central Military Commission met with Australia's Air Chief Marshal Mark Binskin and said that Beijing wished to strengthen military ties between the two countries for a "healthy and a stable development".
"[China] hopes that on the South China Sea issue the Australian side can speak and act cautiously, and that its words and deeds match," the ministry said, according to Reuters.
Binskin responded and said that Canberra would be willing to boost communication and expand military cooperation with Beijing. At the same time, Australia's defence would continue to operate globally and regionally while complying with the international law to maintain peace and stability, he added.
Canberra has come under heavy criticism from Beijing for running surveillance flights over the region. China had earlier threatened Australia to stay out of the dispute or risk facing consequences, including potential damage to bilateral ties, after Australian Foreign Minister Julie Bishop asked Beijing to abide by the UN tribunal verdict on the disputed waters. The UN court ruled in favour of the Philippines rejecting China's nine-dash line claim.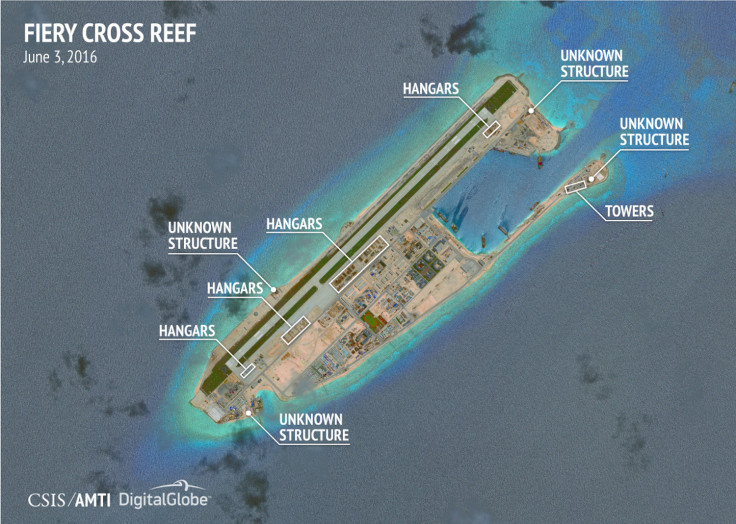 Tensions in the contested waters have dramatically worsened in the recent years, with China blaming the Obama administration of encouraging regional allies like the Philippines and Vietnam to take an aggressive stand against Beijing in the territorial dispute.
Earlier in September, a senior US army official had put Australia in a spot by asking the country to choose between Washington and Beijing and whether it wants to opt for its long-standing alliance with the US or closer economic ties with China.