Duterte orders halt to US-Philippines military drill as he seeks closer ties with China
Rodrigo Duterte stops the Philippines Amphibious Landing Exercise (Phiblex).
Philippines President Rodrigo Duterte has ordered a halt to the ongoing joint patrols and naval exercises between the US and the Philippines military, the country's defence chief said on Friday (7 October). It has come days after Duterte vowed to "break up with America" and signalled his intention to seek new alliances with Russia and China.
The drill, dubbed as the Philippines Amphibious Landing Exercise (Phiblex), began on 4 October and was scheduled to run until 12 October. As many as 1,400 Americans and 500 Filipino troops are involved in the war games, said to be the first such exercise under Duterte's administration. The annual naval exercise included events in waters close to the disputed South China Sea in which China has made sweeping claims.
Filipino Defence Secretary Delfin Lorenzana said 107 US troops who are currently based in the southern province of Mindanao and involved in operating surveillance drones against Islamist militants there would be asked to withdraw. This would be done after the Philippines acquire intelligence-gathering capabilities in the near future, the Associated Press reported.
Lorenzana added that the tough-talking president also wanted to stop the 28 military exercises that American forces have been carrying out every year. Duterte has viewed the joint drills as being too dependent on the US.
The announcement to put the drill on hold is thought to be the first concrete break in defence cooperation between the countries as their ties have increasingly strained in recent weeks following Duterte's tirade against Washington and comments about allying with China.
Lorenzana added that Duterte has asked him to travel to China and Russia to discuss purchasing weapons and other equipment. Duterte had earlier declared the war games would be the last joint military operation between the US and the Philippines.
Lorenzana, however, seemed to be optimistic about the relationship between Washington and Manila. "I think it's just going through these bumps on the road. Relationships sometimes go to this stage... but over time it will be patched up," he told a news conference.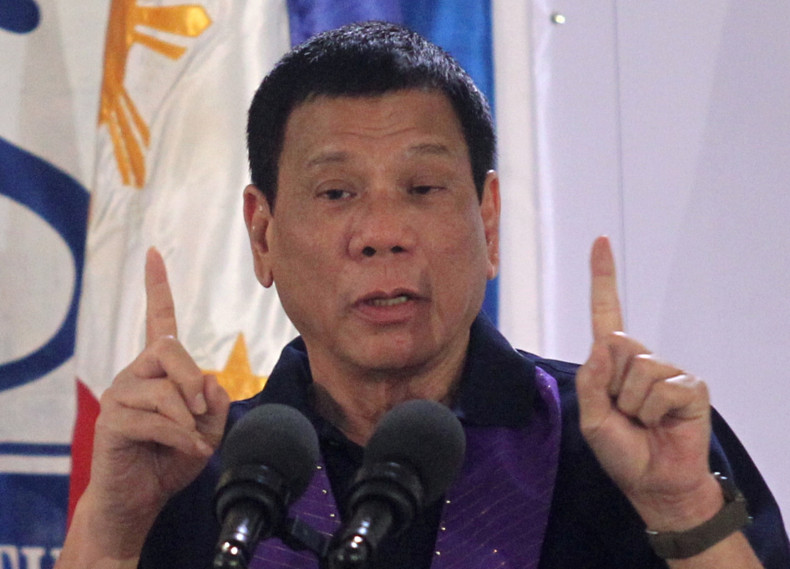 He said the growing divide with the US will not affect Manila's ties with Japan or other regional allies of Washington. He said Japan will be delivering five small surveillance planes for the Philippines as promised next month. Japan had also committed to provide patrol ships for the Philippines coast guard so that Manila can safeguard and defend its territorial borders.
Japan and the US are reported to have helped the Philippines confront Chinese aggression in the hotly contested waters. Under the administration of Duterte's predecessor Benigno Aquino, Washington and Manila's militaries were thought to have conducted naval exercises twice a year near the disputed waters.