Belarus: EU eases sanctions on 'Europe's last dictator' Alexander Lukashenko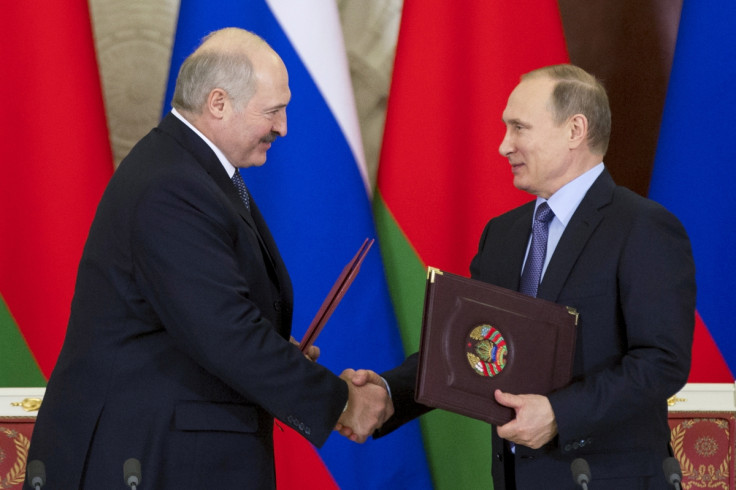 European Union sanctions against Belarus, in place for nearly a decade, have been eased as Brussels attempts to improve ties with the country's leader Alexander Lukashenko, described as Europe's last dictator.
Foreign ministers of EU member countries decided to ease visa restrictions and unfreeze assets of the president and 170 other Belarusian officials, although an arms embargo will remain in force. Minsk has been at the centre of talks over the Ukraine crisis and Belarus has released a number of political prisoners.
Sanctions against Belarus were introduced in several stages from 2006 to 2010 with the toughest measures following a crackdown on mass protests after presidential elections in 2010.
The EU also noted falling number of violations at presidential elections in Belarus on 11 October 2015 compared with previous ballots.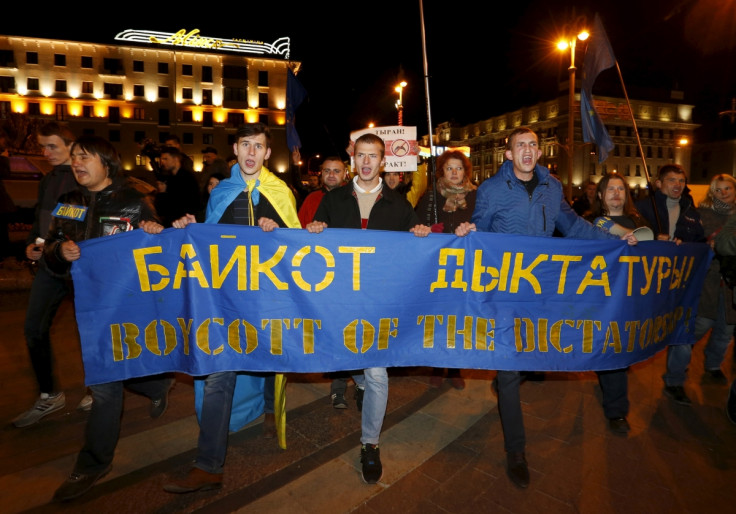 Protesters in Minsk during the last Belarus election which saw Lukashenko get 83% of the vote
Reuters
Many experts say other factors in deciding to lift sanctions was their ineffectiveness and that the wish for Minsk reduce its financial dependence on Vladimir Putin's Russia.
Also, Minsk is at the centre of talks that aim to broker peace in the conflict in Ukraine.
IBTimes UK columnist Inna Shevchenko said after the last elections, Lukashenko has been trying to restore his relationship with Europe in the face of economic challenges as it would be difficult to maintain his regime in the face of poverty and high unemployment.
Belarusian Foreign Minister Vladimir Makei said on 9 February that "sanctions are not a good method to develop cooperation and inter-state relations".
"We are ready to move along our part of the way in the framework of EU's expectations. We are interested in looking for common ground through dialogue and moving on to normal cooperation," Makei said, according to news agency TASS.
Sanctions against Minsk were gradually expanded until mid-2012 when it included 240 individuals and 32 legal entities.
© Copyright IBTimes 2023. All rights reserved.