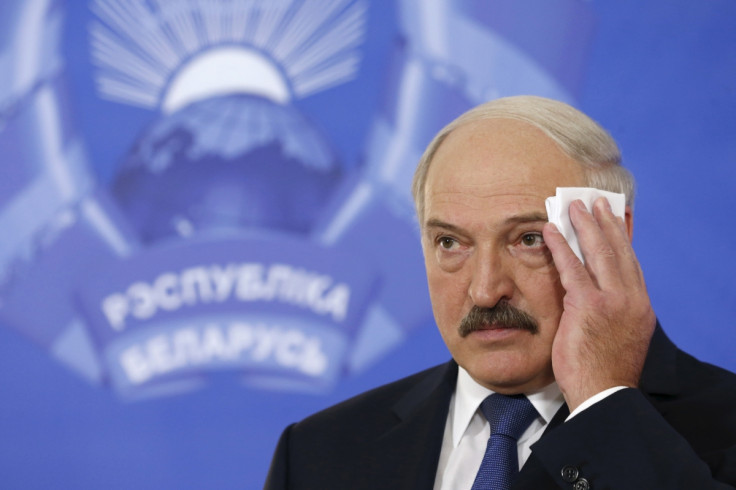 The approval rating of Belarussian president Alexander Lukashenko has nearly halved in just six months a poll has shown, which will raise concerns in Minsk at the increasing unpopularity of the long-serving leader dubbed the last dictator in Europe.
Nearly three out of four people in the country would not vote for Lukashenko, according to the respected Independent Institute of Socio-Economic and Political Studies, an organisation the Belarusian authorities pushed out of the country in 2005, forcing it to re-register in neighbouring Lithuania.
In September 2015, prior to the country's last presidential elections, polls showed he had the support of 45.7% of people but within two months, this slumped to 33.3%. Since December 2015, it has gone down even further, to 27.3%.
On 11 October 2015, Lukashenko was elected as president for the fifth time with 83.5% of the vote in a ballot that was criticised by international observers.
Experts pointed out that the president's rating often goes up ahead of a ballot when financial promises are made and then dips afterwards.
However rising prices, higher unemployment and government policies that have increased the retirement age as well as taxes have led to a struggle to buy basic products that has been felt right across the population.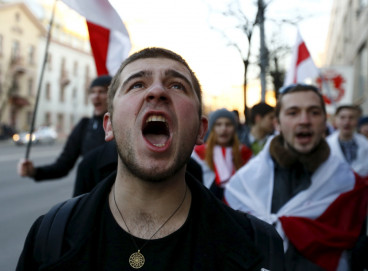 The Institute's figures showed the average monthly income per person has slumped from $195 (£135; €171) in December 2015 to only $147 (£102; €129) in March, down from $240 (£166; €211) in June 2015.
The survey also found that 61% of people "barely made ends meet" with not enough money for food and difficulty in buying clothes. Some 42.9% of respondents expected that economic situation would get even worse.
"Until now, Lukashenko managed to convince everyone that Belarus had a unique welfare state in which the Belarussian government takes care of its people. But the recent actions of the authorities have hit the population hard," political scientist Valery Karbalevich told BBC Russian.
Little protest
Meanwhile, the Belarussian economist Mikhail Zalessky from the institute told the BBC: "During Lukashenko's tenure, his rating is dictated exclusively by the population's standard of living. A fall in the standard of living means a fall in Lukashenko's popularity."
The survey did not point, however, to any protest action along the lines of the Maidan movement in neighbouring Ukraine, with only 18.2% of people saying they thought the worsening economic situation would spur people to take to the streets to demand the president's resignation.
Belarus's strategically sensitive position between the European Union and Russia was widely thought to have contributed to an easing of EU sanctions in February, with its capital Minsk seen as playing an important role in easing the conflict in Ukraine and acting as a buffer against Moscow.
On Wednesday 30 March, Lukashenko told US Deputy Assistant Secretary of Defense Michael Carpenter that the US should play a greater role in settling the conflict in Ukraine. Minsk will host a summit of the so-called Normany Four − Russia, Germany, France and Ukraine − to find a solution to end the crisis.