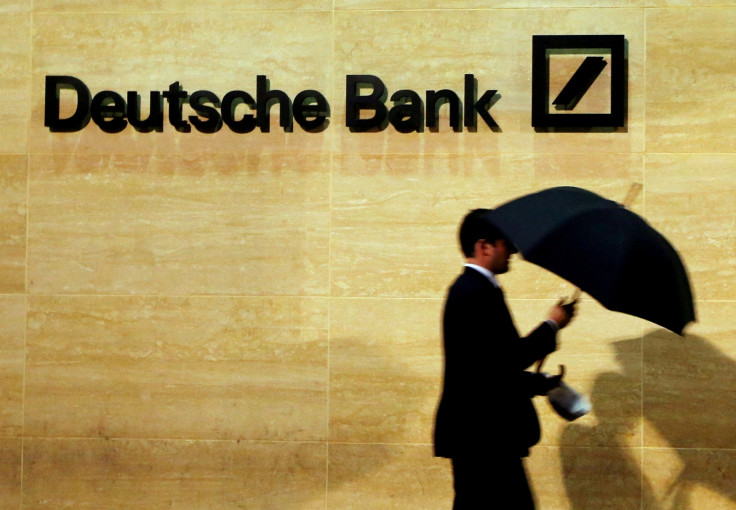 Current and former executives at Deutsche Bank, Nomura International and Banca Monte dei Pasche die Siena (MPS) have been charged with a number of financial crimes, according to reports.
The charges were brought by Milan judge Livio Cristofano, after an extensive investigation into transactions between MPS and the other banks implicated 13 executives for colluding to falsify the accounts of Italy's third-biggest bank and manipulate the market.
Former Deutsche Bank executives incriminated in the scandal include Michele Faissola, who formerly oversaw rates and commodity trading in Deutsche Bank's markets business and who was head of asset and wealth management last year before he left the bank.
In addition, the Milan judge charged Michele Foresti, a fixed-income trading executive who left Deutsche Bank in 2014, and Ivor Dunbar, a former global markets executive, according to the Wall Street Journal.
Matteo Vaghi, who also was charged, remains at Deutsche Bank, working in wealth management. Vaghi is a managing director who previously oversaw the wealth management unit's of the UK and Southern European operations.
"We will put forward our defence in court and have no further comment to make today," Deutsche Bank said in an e-mailed statement.
"I'm convinced that the debate will definitely show that Nomura has no responsibility over Monte Paschi's false accounting," said Guido Alleva, a lawyer for Nomura told Bloomberg.
The charges are the latest round of bad news for Deutsche which is currently undergoing one of its worst periods in its 150-year history after the US Department of Justice announced it would be fined $14bn (£10.79bn) for miss-selling mortgage-backed securities prior to the 2008 financial crisis.
Shares at the lender hit a 30-year low following the announcement and the German government is said to be unprepared to bail out the beleaguered financial giant.
On Saturday (1 October ), Judge Cristofano sent five former MPS managers to trial, including ex-chairman Giuseppe Mussari and ex-general manager Antonio Vigni.
MPS asked for a plea-bargain agreement in July. The lender said at that time that the request was agreed with prosecutors in the Milan investigation, and if accepted by the judge the bank will forfeit $11.2million (£8.63million) and pay a fine of $674,520 (£519,721). A decision is expected on 14 October.
Deutsche Bank's Dario Schiraldi, Matteo Vaghi and Marco Veroni as well as Monte Paschi's Daniele Pirondini and Marco Di Santo will all be arraigned for trial, scheduled to begin on 15 December.