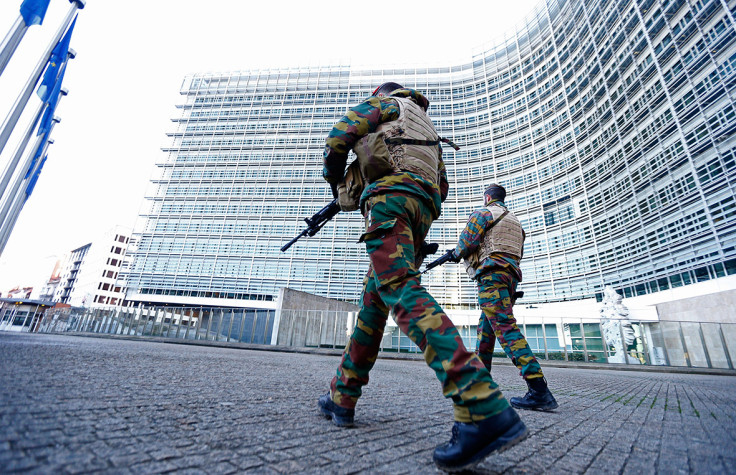 Belgian authorities have lowered the terror alert level in Brussels from four to three after several days of lockdown. Bringing the threat level a notch down means an attack is "possible and likely" from the earlier status of "serious and imminent".
The development has brought Brussels in line with other parts of Belgium, where a level three alert remains in force. The Belgian capital was placed under maximum state of alert, which was later extended for a week, shortly after the Paris terror attacks on 13 November.
The change in the threat level has come as a surprise as authorities had said on 23 November that the state of alert will remain in place for seven more days. Officials have not given any specific reason for the move.
However, analysts suggest that this indicates, intelligence agencies are no longer aware of a precise plot existing for an attack. "The situation is serious, but according to indications from the security services, not as imminent as previously assessed," said Belgian Prime Minister Charles Michel.
Though Brussels will remain in partial lockdown, the announcement will ease the operations of metro services and schools – which were functioning normally since 25 November. President of Brussels region, Rudi Vervoort, welcomed the latest move, but struck a cautious note saying: "It is not the end, just the beginning."
The hunt for two suspects – Mohamed Abrini and Salah Abdeslam – believed to be involved in terror plots will continue. Abdeslam is suspected to be involved in the Paris attacks, while Abrini was seen as an accomplice.
Belgium, which has a fragmented system of governance, has tightened its screws on security and launched several raids in the past two weeks. At least five people were charged with terror offences, with suspected links to the Paris attacks.
Meanwhile, the threat level was lowered just hours after security agencies descended on Grand Mosque – Brussels's oldest mosque – where a suspicious powder was found. The substance was feared to be anthrax, but later officials clarified it was only flour.