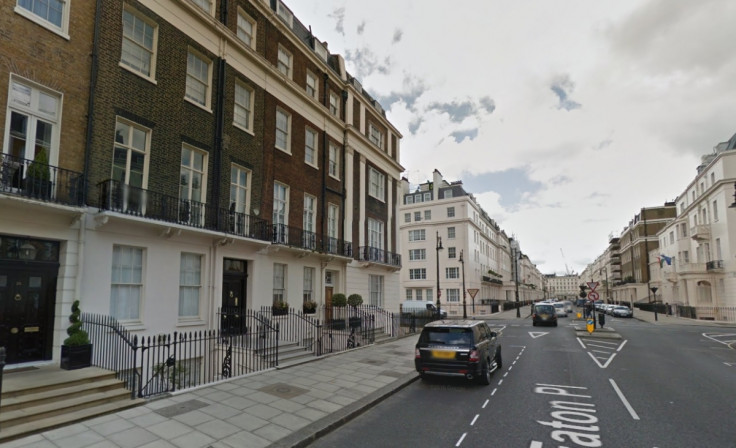 Four men are due to to appear at Westminster Magistrates' Court charged with plotting to raid a multi-million pound flat in an exclusive Belgravia street that has been home to Neville Camberlain, Sean Connery and Diana Mitford.
The Metropolitan Police's Special Project Team launched a pre-planned operation to tackle a gang after setting up a surveillance unit in the flat. No shots were fired during the arrests but stun grenades were used to disorientate the suspects, three of whom had entered their targeted home as one waited outside in an Audi.
Officers had posed as builders in the run up to the arrests with one witness telling the Evening Standard the police operation resembled something out of a James Bond film. The same gang is thought to have previously raided a luxury home in Carshalton, in Sutton, south London.
Mark William Harding, 44, of Worcesters Avenue, Enfield, north London, Rashid Alleyne, 24, of Crusoe Road, Mitcham, south London, Gavin James, 36, of Glastonbury Road, Morden, south London and Peter John Costello, 33, of Wentworth Court, Maldon Road, Wallington, also in south London, were charged in the early hours of Thursday (24 September). All are to be charged with one count of conspiracy to rob. Harding has been further charged with two counts of handling stolen goods.
Eaton Place is one of London's most illustrious addresses and has been home to British high society including former prime ministers Stanley Baldwin and Neville Camberlain as well as screen legends Sean Connery and Vivien Leigh. It is also where the Hitler-supporting Diana Mitford – wife of British Union of Fascists founder Sir Oswald Mosley – lived.