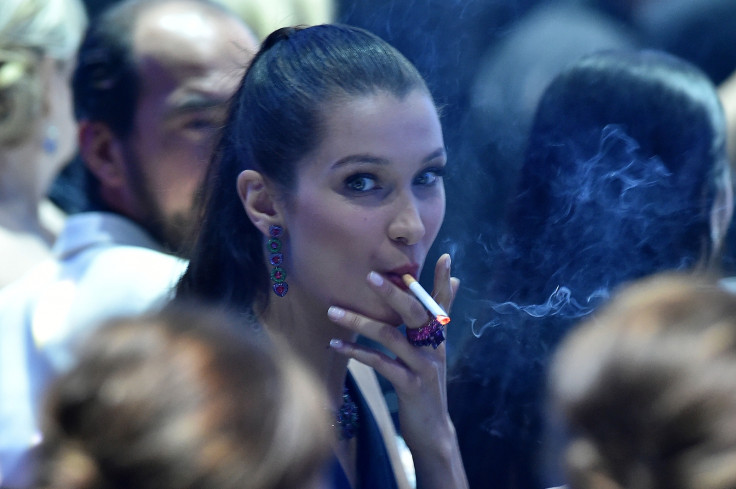 As the 2017 Met Gala wrapped last Monday (1 May), social media was flooded with pictures of countless celebrities lighting up. Among them were supermodel Bella Hadid, Fifty Shades star Dakota Johnson and Mr Robot actor Rami Malek.
Selfies showing the chic Hollywood stars taking a puff at one of the biggest fashion events in the world has sparked a fresh round of criticism from a cancer expert for glamorising a harmful habit.
"It is a little alarming," Bill Blatt, the national director of tobacco control programs at the American Lung Association, said of the trend of A-listers' posing with cigarettes. "At one point smoking was fashionable but we are worried that younger people will try and emulate the stars. Celebrities smoking is one of the most effective forms of marketing," he told the Daily Mail.
A host of celebrities and well-known faces lit up for bathroom selfies – ignoring the New York public smoking ban – during the annual fundraising event at the Metropolitan Museum of Art's Costume Institute.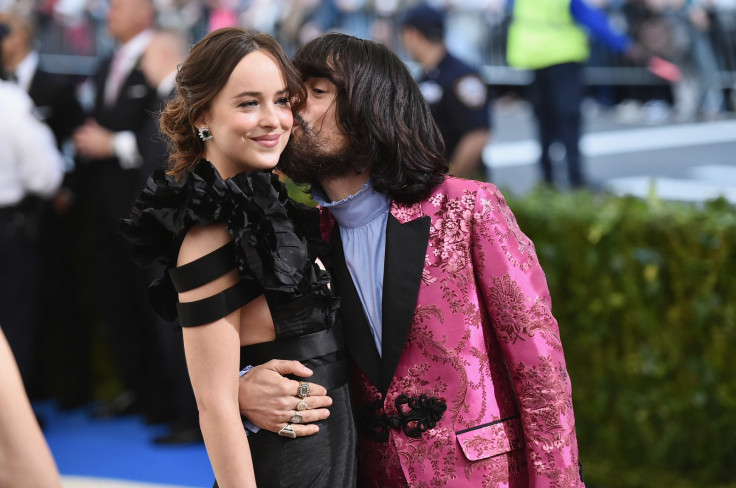 In one of the pictures, 20-year-old Hadid can be seen puffing on a cigarette while sitting on the floor beside Lara Stone, Paris Jackson and Ruby Rose. Another snap showed Dakota Johnson smoking, with others in the background also following suit.
It was not just the young crowd who were seen smoking – fashion mogul Marc Jacobs shared an Instagram photo of him "smoking in the girls room" with Courtney Love and her (and Kurt Cobain's) daughter Frances Bean Cobain.
Other A-listers, who shared similar bathroom selfies with a dangling cigarette, include Adam Levine's wife and model Behati Prinsloo and Mr Robot's Malek, who posed alongside singer Rita Ora.