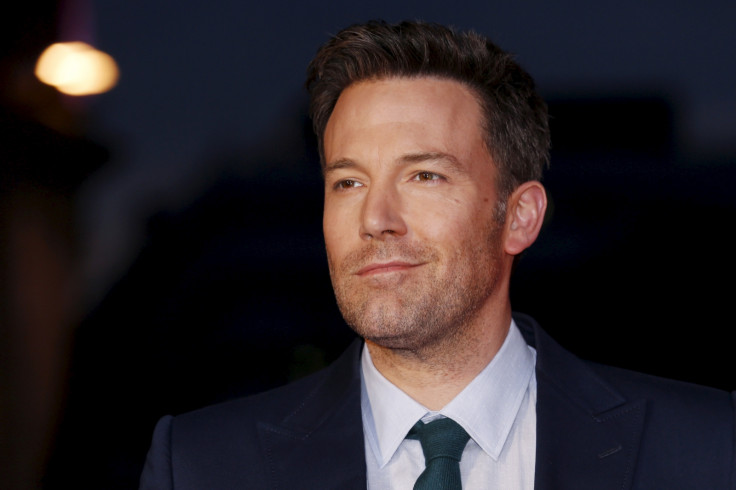 Ben Affleck has revealed that he has felt "vulnerable" ever since he and his estranged wife Jennifer Garner welcomed their children. Moreover, the Batman v Superman: Dawn of Justice actor said that he become more scared for his children's safety since becoming a father.
"When you have kids, what's that expression, 'Your heart is outside your body.' All of the sudden you feel so vulnerable and this fear of a child being vulnerable is very, very powerful," the 44-year-old actor said during a press conference in Los Angeles for his upcoming movie titled The Accountant, which opens in theatres on 14 October. (Via The DailyMail)
Affleck also said that he always pondered about his parenting skills in a bid to learn the right ways to raise his children. Moreover, the actor admitted that he would not allow his children to watch his films until they reach the age of 25.
"I face dilemmas that we all do everyday about what's the right way to raise children, what's the right thing to teach them? Every moment there comes a crossroad," he said.
"They're like, 'When do you do a movie we can see?' They just want to know what the rating is. [I'm like] You can see this when you're 25," he explained.
In August, Garner had revealed her relationship with Affleck and provided some details as to how the former couple have been co-parenting their children.
"We are definitely a modern family. We're doing really well," Garner had said during an interview on the NBC's show Today.
"Ben was working in London on Justice League and I felt like, 'Well, the kids should have that experience'. He and I are great friends and we just all went en masse. The kids and I had an amazing time, and he worked hard and got to join us for some. I want them to see everything's OK."
"Parenting is about...you can't buy parenting, no matter what," the actress said. "You have to actually get down on the floor and spend some time together."
Affleck and Garner split in June 2015 but have not filed for divorce and continue to live together while co-parenting their children: daughters Violet, 10, Seraphina, 7, and 4-year-old son Samuel.