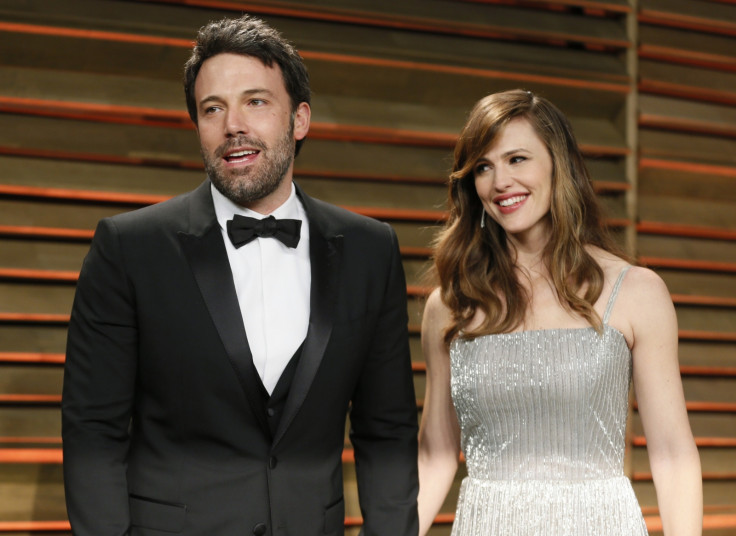 Actor Ben Affleck was spotted enjoying some time with his children just days after it was rumoured that his estranged wife Jennifer Garner was pregnant with their fourth child. The two have been co-parenting their three children since their split in 2015.
According to The Daily Mail, the Justice League actor was spotted shopping for books along with his children Violet, 10, Seraphina, 7, and four-year-old Samuel near their home in Brentwood, Los Angeles, on Saturday (3 August).
The 44-year-old actor was dressed in a t-shirt paired with jeans, while carrying two paper bags as his children walked beside him. The three were wearing t-shirts and shorts for their outing.
Meanwhile, the Miracles From Heaven star has travelled to attended the Telluride Film Festival in Colorado, for the world premiere of her latest film Wakefield.
The former couple reportedly split after a marriage of 10 years, but have officially not separated despite divorce rumours.
Earlier, reports had claimed that Garner was thinking about getting back with The Batman vs Superman star following their reunion in England.
"Jennifer followed Ben to England and the trip has given her a whole new outlook on their future. She still feels conflicted, and she's only telling close friends that she's started to open up to the idea that they could get back together. She thinks they have a long road ahead of them, but Ben is already proving to her that he's committed to changing," a source had told The Mirror.
However, reports suggested that Garner is "cautious" about the possibility of reuniting with Affleck, considering the drama surrounding their relationship. "She isn't ready to do that [reunite as a family] just yet...She just wants to see if Ben is able to keep his promises," the source said.