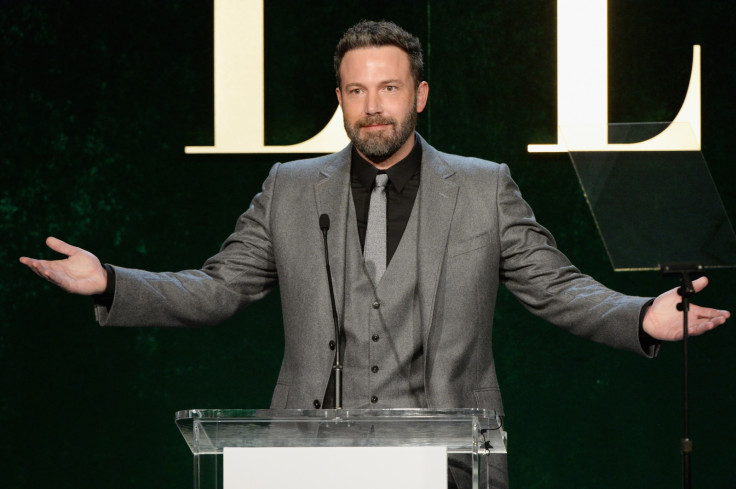 Ben Affleck might have been reluctant in the past about a political career, but there seems to have been a change of heart recently as he admitted that he likes "the idea of running for office".
The Batman actor opened up about his political aspirations during a TimesTalks event in New York, where he discussed about a wide range of topics including his new film Live By Night. Speaking with journalist Chip McGrath, Affleck finally cleared the air about his rumoured interest in the presidency.
"I like the idea of running for office," the 44-year-old actor said. "I think there's something really noble in public service."
Following the revelation, Affleck went on to speak about his "disillusionment" when it comes to the reality of political campaigns and how it is just about "raising money".
"I've been really disillusioned by what I've seen in my real life and how it just is this relentless cash suck, where you're just glad-handing and making phone calls and then doing cocktail parties and trying to gobble up as much money as you can," Affleck said. "Congress, it's a miracle they get anything done at all. They spend all their time raising money."
The 2016 US presidential elections' results, where Donald Trump defeated Hillary Clinton, might not have been an expected one for most Hollywood celebrities, but Affleck seems to have found a silver lining.
"I will say the one great thing about November of 2016 is that all of a sudden I became qualified to run for president," Affleck joked.
Watch the full interview with Affleck below:
The two-time Oscar winner, however, hadn't been this open about the idea of a political career in the past. "Politics is a thornier thing. I do have some strong beliefs, but they don't all hew to one side, and I think it can actually be hurtful to get too involved in politics, because what happens is you might like someone's movie but then you go, 'Well, I know he disagrees with my politics.' So that can be dicey," he had said in 2012 while promoting Argo.
"Money is so much at the root of politics. I mean, you've got to raise a billion dollars to be president of the United States," Affleck quipped.