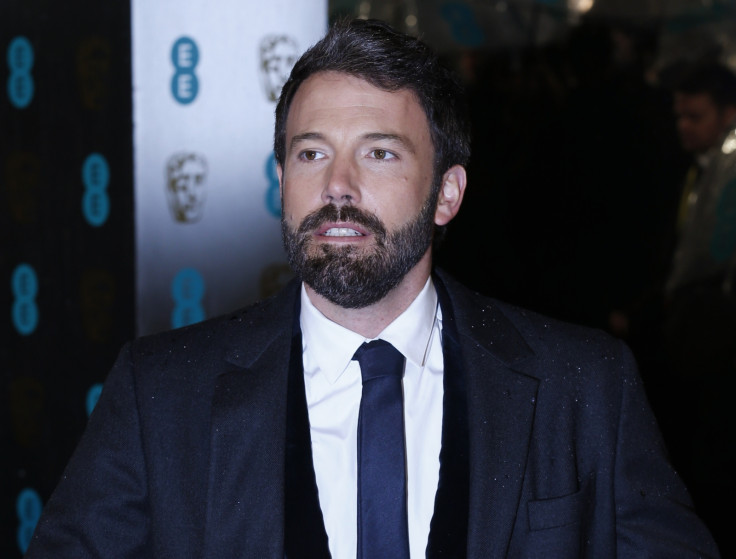 Warner Bros has started rolling out crucial information about its upcoming superhero film, Justice League, and Ben Affleck, who is an integral part of the DC Entertainment universe, had some major revelations about his character, Batman. During a recent interview at WB studios, Affleck teased the nature of the Dark Knight he is going to play in the movie as well as in his solo Batman project.
Unlike the previous renditions of the caped crusader, wherein he is more brawny, Affleck promised the new Batman to be the "world's greatest detective".
"The world's greatest detective aspect of Batman is more present in this story than it was in the last one, and will probably be expanded upon further in a Batman movie that I would do," the 43-year-old actor informed the press who were visiting the sets (via Screen Rant).
"I think all the great Batman stories are, at their heart, detective stories. That's why they feel a little bit like noir movies in a way and somehow feels like it could be The Maltese Falcon," he said adding, "But at their heart good Batman stories are, like I said, detective stories."
Affleck shoulders great responsibilities as the executive producer and actor of the Justice League movie; and after the unexpected response garnered by Batman v Superman: Dawn Of Justice at the box office, WB top guns are putting their faith in the actor's skills to revive the former success of the franchise.
Speaking about the kind of approach Affleck is aiming at, he said, "And with detective stories, there's a 'what's happening' element, but there's also a, 'how do I find these people and bring them together? How are we going to work together successfully?' Sort of a multilateralist."
The superhero movie line-up under DCEU also includes a solo Batman movie in the future, which will see Affleck donning multiple caps as the writer, director and returning actor for the project. However, fans of the caped hero shouldn't expect the yet-untitled movie to hit theatres any time soon, as the Gone Girl actor is still in search of a "good" script.
"I think they have a date for it. But I'll be honest with you, I don't know that I would necessarily make that date, because I don't have a script that's ready yet," he said adding, "So that's my timetable is just that I'm not going to make a movie until there's a script that I think is good, because I've been on the end of things when you make movies with a script that's not good. It doesn't pan out."