Secretary of Housing and Urban Development Ben Carson has sparked controversy after he referred to slaves as "immigrants" hoping for a better life in the US during a talk with department employees on Monday (6 March).
The remarks have earned the former neurosurgeon a swift rebuke from several organisations and celebrities alike across social media.
Speaking on slavery, Carson claimed: "That's what America is about. A land of dreams and opportunity.
"There were other immigrants who came here in the bottom of slave ships, worked even longer, even harder for less."
According to The Hill, Carson continued: "But they, too, had a dream that one day their sons, daughters, grandsons, granddaughters, great-granddaughters might pursue prosperity and happiness in this land."
Carson's remarks were not well received, particularly by actor Samuel L Jackson. "OK!! Ben Carson ... I can't! Immigrants? In the bottom of SLAVE SHIPS??!! MUTHAF***A PLEASE!!" Jackson tweeted.
The NAACP had a slightly less colorful response, merely tweeting: "Immigrants???" Former first daughter Chelsea Clinton echoed that thought, posting: "This can't be real. Slaves were not & are not immigrants. 2017."
Meanwhile, the Ann Frank Center released a statement condemning Carson's remarks. "This is as offensive a remark as it gets," Steven Goldstein, executive director of Anne Frank Center for Mutual Respect, said.
"No, Secretary Carson. Slaves didn't immigrate to America. They were brought here violently, against their own will, and lived here without freedom. You do not get a pass because you are African America, any more than President Trump gets a pass for his delayed and sometimes nonexistent responses to #Antisemistism because he has Jewish relatives. Wrong is wrong, Secretary Carson. We condemn your statement, and suggest you try this one instead: #BlackLivesMatter."
In response, a HUD spokesman told Good Morning American that no-one at Carson's address "was confusing voluntary immigration with involuntary servitude. Please."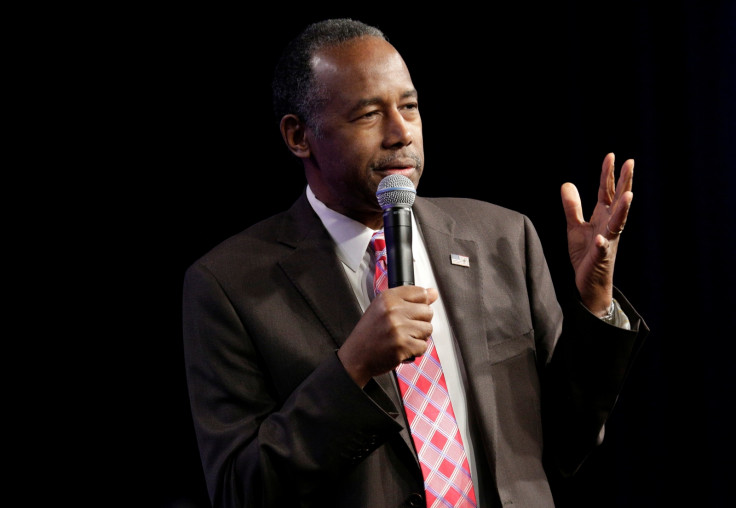 A longtime supporter of US President Donald Trump, Carson was sworn in as HUD secretary last week. The former Republican presidential candidate has not been without controversy. During his confirmation hearing in January, Carson said he does not believe gay people should get what he described as "extra rights".
"Of course, I would enforce all the laws of the land," Carson said in response to a question by Senator Sherrod Brown about protecting LGBT people in public housing. "Of course, I think all Americans should be protected by the law. What I have said before is I don't think anyone should get 'extra rights.'"