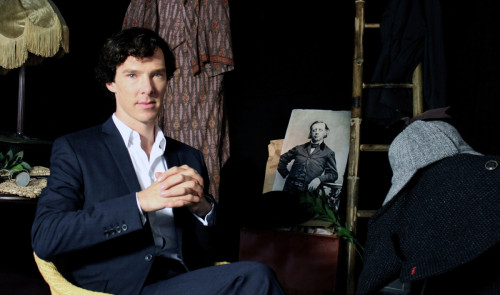 Benedict Cumberbatch has almost turned down the lead role in BBC hit TV series Sherlock.
Speaking to Entertainment Weekly ahead of the show's third series on PBS in the United States, he admitted that he had "pause for thought" when first offered the part.
"My reservation was, 'Well, this is a very iconic character, there will be a lot of attention on it' - this was before I had had any significant success," he explained.
"I knew there would still be a lot of focus on it. And while I had done work, it wasn't stepping into the populist limelight like playing a character like Holmes."
He was eventually swayed by the passion of show-creators Steve Moffat and Mark Gattis – who also plays Sherlock's brother Mycroft in the show.
"I thought, 'If I'm going to do this - if I'm going to step into the limelight with a large leading role of iconic status - then I might as well do it with these people'," he said.
"They know what they're doing and I completely trust them. I felt like I was being asked to join the family and have some fun."
And have fun he did. Three series in and the show is at an all-time high of popularity, with the Hollywood careers of both Cumberbatch and his co-star Martin Freeman taking off thanks to the detective drama.
Freeman recently admitted that he has no idea when the show will return, following rumours that the BBC were looking to fast-track a fourth series in time for a Christmas Day 2014 premiere.