Benoit Assou-Ekotto believes he has shaken off his mercenary tag, vowing to stay at Tottenham Hotspur for the rest of his career.
The Frenchman has endured a difficult season where he has been side-lined for four months with a troublesome knee injury and has struggled to reclaim a starting role in the side upon his return.
The defender had inevitably been linked with a move away from White Hart Lane, but Assou-Ekotto has defiantly insisted he has no intention of looking for an easy way out.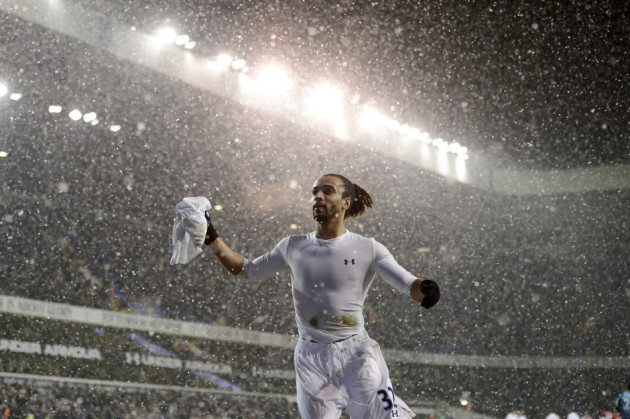 The 29-year-old, who has two more years remaining on his current deal, has been castigated in the past for proclaiming that he sees football as nothing more than a means to earn a living, earning himself the tag as a mercenary of the modern game. But Assou-Ekotto insists such a label doesn't hold much justification.
"What sort of mercenary stays for seven years? There is part of me that has a strong bond with the club," the full back said in an interview with The Guardian.
"I would be quite happy to see out my playing career here, although I know that it is not my call to make. I have every desire to see out my contractual obligations and, if possible, extend so that I can be here for long enough to play at the new stadium."
In addition to his injury woes, Assou Ekotto has struggled to impose himself in Tottenham's starting eleven when has been fit, with Andre Villas-Boas opting for Kyle Naughton or even centre half Jan Vertonghen in the left back slot.
Despite his struggles, Assou Ekotto insists there is no issue between him and the Portuguese manager.
"With AVB, if I had a problem with him, I would tell you immediately," the Spurs defender continued.
"If I don't like the guy, I would tell you, 'I don't like the guy'. But that is not the case. I have no issues with him. So as far as I'm concerned, nothing is afoot.
"I understand why I have played the number of games that I have played. Everybody is entitled to an opinion but I don't think anybody has had a conversation with me or with AVB."