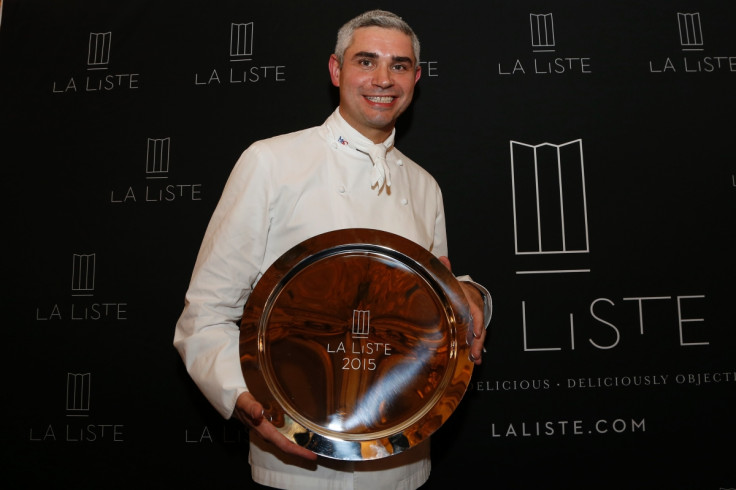 Benoît Violier, a celebrated French chef whose restaurant in Switzerland had been named the best in the world, was the victim of an alleged scam which left in him in dire financial trouble before he took his own life, it has been claimed. Swiss magazine Bilan has claimed that 44-year-old Violier had been conned by a company which sold rare wines to exclusive restaurants, supposedly leaving him heavily in debt.
The chef, who ran the Restaurant de l'Hotel de Ville in Crissier in Switzerland, committed suicide last Sunday, leaving no note. His funeral, in Montils in France, the town of his birth, was attended by 1,500 people.
"The last months of the famous chef were quite troubled," the magazine said.
Bilan has alleged that a firm called Private Financial Partners had failed to deliver bottles of wine bought by restaurants for thousands of pounds. Each bottle, which was worth between £14,000-£27,500, is reported to have been "sold" to three or four unsuspecting buyers, including Violier. His restaurant is said to have suffered losses of between £555,000-£1.37m.
The company, a Swiss firm based in Sion, was declared bankrupt in November last year, and one of its brokers is claimed to have been taken into custody in October.
Violier died just weeks after his restaurant came top in a list of 1,000 establishments in 48 countries run by France's La Liste. At the time, he said: "It's wonderful, it's exceptional for us. This ranking will only motivate our team more."
The restaurant had also been awarded a perfect three stars by the Michelin Guide, another much-coveted ranking. It offers menus starting at £134 per head.
He was discovered by a friend on the day he was due to fly to Paris for a Michelin awards ceremony, and is survived by his wife and a 12-year-old son.
The Samaritans provides a free support service for those who need to talk to someone. It can be contacted through Samaritans.org or on 08457 90 90 90, 24 hours a day, 365 days a year. Call charges apply.