Democratic Senator Bernie Sanders says he is "humiliated" by his party's inability to speak to America's working class during the 2016 election.
"I come from the white working class, and I am deeply humiliated that the Democratic Party cannot talk to the people where I came from," said Sanders, who ran against Hillary Clinton in the primaries for the Democratic Party's 2016 election nomination. Sanders spoke out about the crisis in the party on Twitter Monday (14 November).
Sanders is originally from Brooklyn, New York. His father was a Polish immigrant who came to the US as a teenager, and his mother was born to Russian and Polish immigrant parents in the US.
The Vermont Senator's comments come after he penned an Op-Ed in the New York Times Saturday that called the vote for Republican Donald Trump a "protest vote" because Americans fiercely oppose "an economic and political system that puts wealthy and corporate interests over their own."
Nevertheless, Sanders campaigned vigorously for Clinton after he lost the Democratic nomination to her in July.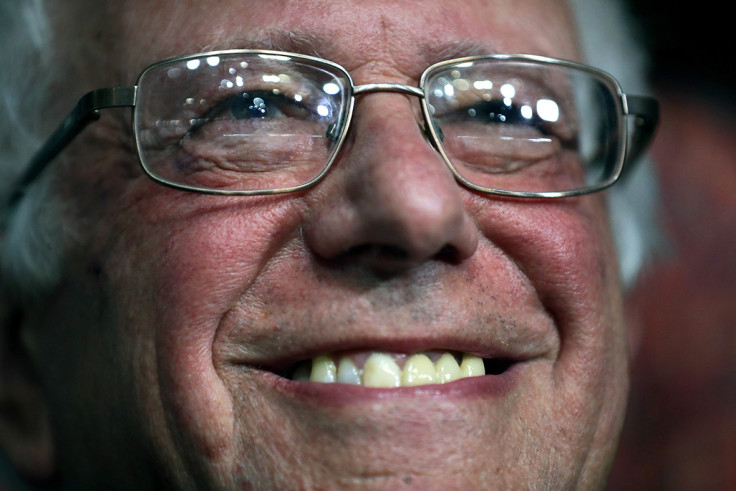 He said that Trump had successfully "tapped into a very real and justified anger, an anger that many traditional Democrats feel." Still, Sanders said he would be willing to work with the Republican if he came up with good ideas to improve people's lives.
"Democrats have focused too much on raising incredible sums of money from wealthy people, and have largely ignored working families," Sanders said Sunday (13 November).
He is currently helping mount a bid to change the face of the party. Sanders announced last week that he will back Keith Ellison a member of the US House of Representatives who is vying to become the chairman of the Democratic National Committee — the heart of the Democratic Party.
Trump's win means that the party needs to hold elections to put in place a new party chief.
Ellison, the first Muslim elected to the US Congress, is also being backed by Democratic Senate minority leader Harry Reid and Elizabeth Warren, a vocal supporter of the Occupy Wallstreet movement against big finance.
In a letter to his supporters endorsing Ellison, Sanders wrote that Ellison is someone "who would be enormously effective in leading the Democratic Party against President Donald Trump."
Over the weekend Sanders wrote in The Times that when his run for president ended that he "pledged to my supporters that the political revolution would continue."