The leading challenger to Ugandan President Yoweri Museveni said he has no confidence that elections will be free or fair, and accused the police of increasing violence ahead of the vote. Kizza Besigye said the "overwhelming enthusiasm" for change after three decades of Museveni rule "has caused panic in the no-change camp. That is why, yesterday, elements of the Uganda police and other security agencies unleashed violence on our supporters and sabotaged our campaign in Kampala," he said. "The election has no chance of being free and fair."
An opposition supporter was fatally shot as police fought running battles with Besigye's supporters in Kampala, raising concern over the role of the security forces in tight presidential elections. Ugandan police fired tear gas and rubber bullets to break up a crowd, and briefly arrested Besigye.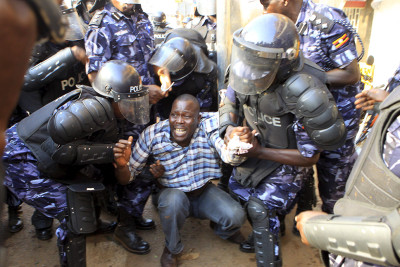 The opposition leader has lost three previous presidential elections against Museveni and has been arrested many times, with police accusing him and his supporters of holding illegal rallies. His supporters say such arrests are part of government intimidation tactics. They also accuse Museveni of rigging polls and using state funds to prop up his party, the National Resistance Movement (NRM). Officials deny all such claims.
Polls suggest Museveni is on course to beat his opponents in the election on Thursday 18 February, though analysts say they see this election as being his toughest political challenge to date.
Museveni, 71, came to power in 1986 after waging a five-year guerrilla war against the government of Milton Obote, regularly using child soldiers.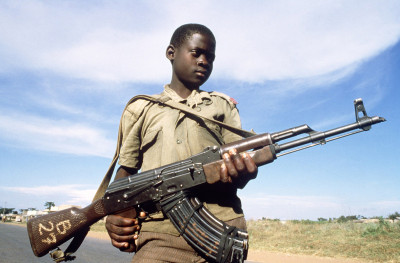 Museveni is credited with restoring economic and political stability after years of turmoil in the 1970s and 1980s. But unemployment, especially among the youth, has surged under his rule. He's also been accused of failing to curtail rampant corruption and using intimidation tactics, which have included arresting opposition supporters and shutting down what the government says are illegal rallies.
Opponents say they are fed up with Museveni's 30-year rule, and see the election as yet another extension of power. The President has said the military will "smash" those who threaten national security. That amounts to intimidation, according to Besigye, a retired army colonel who served as deputy interior minister in Museveni's first cabinet.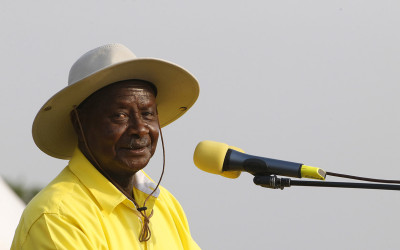 Besigye broke ranks with the government in 2000, citing the lack of democracy within the ruling party. He now openly describes Museveni as a dictator.