Uganda elections 2016: 'I am not a fanatic of presidency' claims President Museveni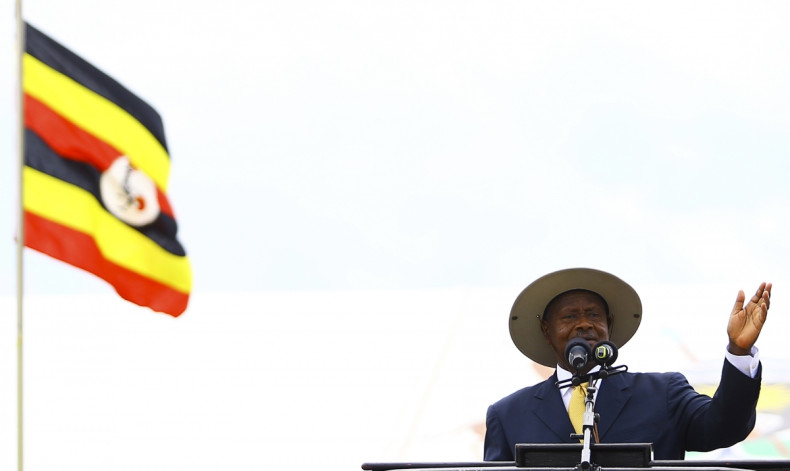 President Yoweri Museveni has defended his decades-long tenure as Uganda's head of state, by saying he is "not a fan of presidency" and is wealthy enough not to need to be in power to survive.
Political tensions are running high as 15 million Ugandans prepare to head to national elections on 18 February, in which Museveni, who has ruled Uganda for 30 years, will be competing to win his fifth term in office.
Facing Museveni in the upcoming general elections are Dr Kizza Besigye – leader of opposition party Forum for Democratic Change (FDC) – and Amama Mbabazi, a former prime minister and founder of Museveni's National Resistance Movement (NRM) party, who is running under the GoForward banner after failing to win the NRM nomination from Museveni. (See more: Who are the main candidates running for president?).
On Tuesday (9 February), Museveni appeared on Buganda Kingdom-owned radio station, Central Broadcasting Services (CBS), where he outlined his intentions to extend his 30-year presidency for another five years, claiming he was "not a fanatic of presidency".
'Establish the East Africa Federation'
Museveni added he would only step down once a single sovereign state of East Africa is created to "protect blacks" and help them survive against "superpowers" Britain, China and India.
Outlining his desire to help East African nations – including Burundi, Kenya, Rwanda and Tanzania, as well as Uganda – achieve a federation, he said: "I am here to see whether we can help you get the East African Federation so that we have a critical mass of strength that can guarantee your future, our future and our children's future. But not talking about presidency."
A previous federation, the East African Community, collapsed in 1977, but was revived in 1999 when a treaty for its re-establishment was signed. The five states have since expressed support for the union, but negotiations continue on issues such as member sovereignty and the timing of its implementation.
"The other time, we almost succeeded in forming the East African Federation, Mzee Moi (Kenya's president from 1978 to 2002) was committed, Mzee Kibaki (Moi's successor, from 2002 to 2013) was committed, Uhuru (Kenyatta, Kenya's president since 2013) is committed. We have been having some issues with Tanzanians but even (former president Jakaya) Kikwete had agreed that we move. This is the number-one target that we should aim at," Museveni added.
The East African Federation would be the fourth-largest nation in Africa in terms of size and seventeenth largest in the world. At an estimated 153 million people, it would be the second-most populous African country, after Nigeria, and tenth in the world.