The giant tech expo IFA is underway in Berlin and IBTimes UK has seen some banner announcements and shiny new products including the latest and greatest wearables, home entertainment and gadgetry — but what have been the best products on show?
Acer laid down the gauntlet early on the eve of the show by hosting a press conference where it showed off a bevy of exciting new kits to no shortage of gasps and applause. First reveal was the world's first curved laptop – the Predator 21 X – a monster-sized gaming laptop powered by two Nvidia GTX 1080 processors and Intel's brand new 7th generation Kaby Lake processor. Although it will not be one for commuters measuring 21in and weighing 8kg.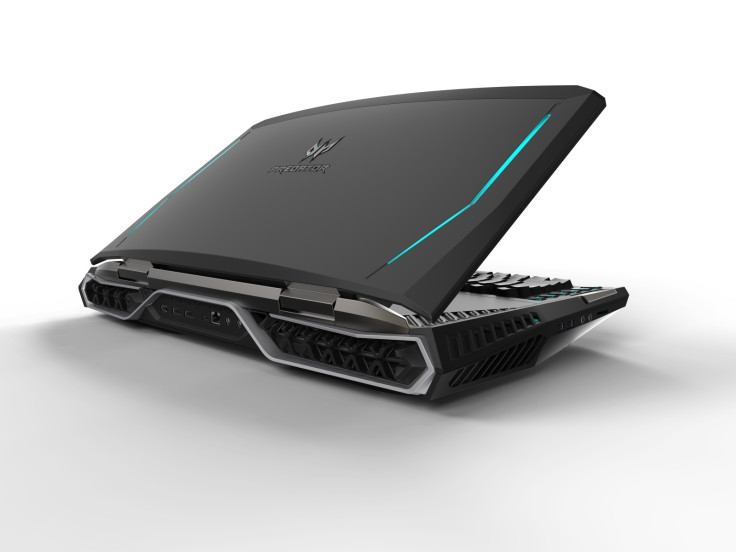 Instead, they could opt for Acer's world's thinnest laptop, the Swift 7 which is the first to fall under 1cm at 9.98mm. Its MacBook Air rival weighs just 1.1kg, has a 13.3in Full HD display and runs Windows 10. Full marks for presentation.
Acer did not stop there, it also pulled out the StarVR – a 5K virtual reality headset with the capability to watch IMAX movies. The headset is likely to hit the market in 2017 with its intended use for "high-end cinemas and gaming arcades", rather than a direct competition for Oculus Rift et al.
Samsung Gear S3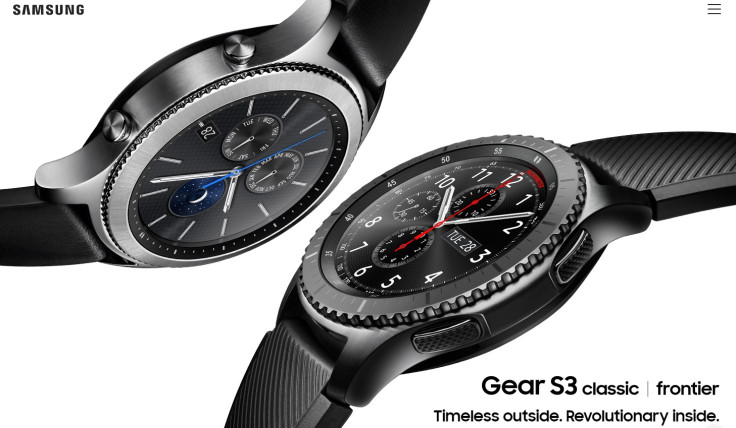 Following Acer's act, most eyes switched to Samsung. With a typical glossy presentation we were introduced to the new Gear S3 smartwatch. The new wearable was heavily rumoured to be at the show and it did not disappoint. The S3, which comes in two models; the Classic and more outdoorsy Frontier, looked really appealing and might hopefully make wearables more, well, wearable with a traditional watch-like design, steel facia and always-on display. A quick glance and you could be forgiven for mistaking it for a Tag Heuer brand. With thousands of custom watch faces, up to four days battery-life and the inclusion of GPS and LTE it represents a significant development in the smartwatch market.
Sony Xperia XZ and X Compact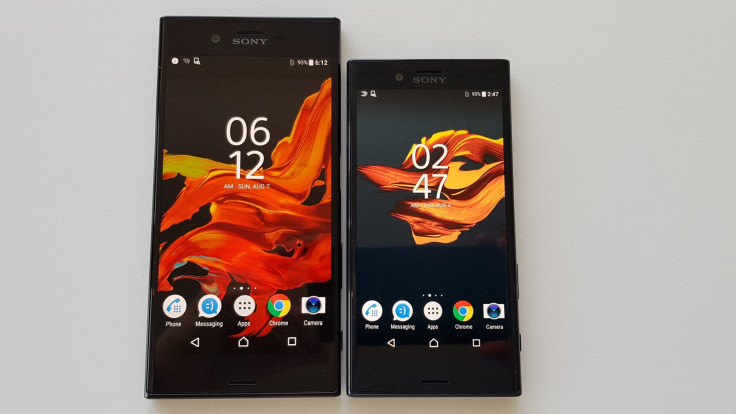 Smartphones were not a dominant theme at this year's IFA but that did not stop Sony whipping the wraps off two new flagship phones, the Xperia XZ and X Compact. If that elicited a yawn, then your interest will surely pique at the unveiling of its Xperia Ear – an in-ear peripheral that allows wearers to control said phones and receive aural updates including messages, directions and answers to questions. If you have seen Spike Jonzes' Her, then you get a rough idea of where this is going.
Lenovo Yoga Book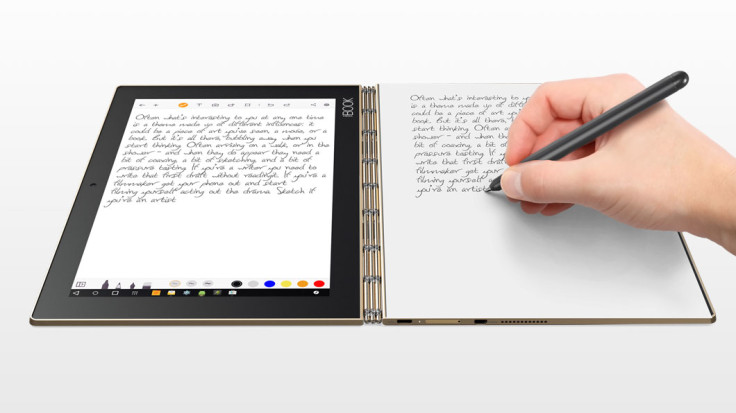 More innovation came from Lenovo who sounded a possible death knell for the future of the keyboard with its Yoga Book hybrid tablet, which has two displays with one being used as a writing pad and instantly projecting what you write on the other screen. The unique device's digital smart keyboard can stretch, include a customise key based on your needs and looked impressive in demonstrations. It will be ideal for graphic designers or artists but still might find it hard to win over physical keyboard warriors.
Philips 4K OLED TV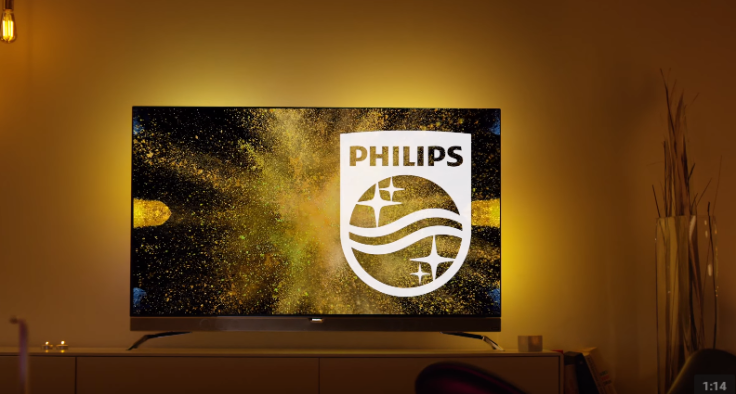 Philips made a bit of a splash by announcing it will be launching a brand new OLED TV. While they are nothing new this will be the company's first effort and comes with the world's first Ambilight technology. The colour-changing technology that mimics what is on screen has been a signature feature for Philips for years and with the already enahance contrast levels coming from an OLED panel it will be great to see how this lifts it even further. The 4K 55in set is priced at £3000 and will compete with Sony, Panasonic and LG for OLED bragging rights.
Alcatel Vision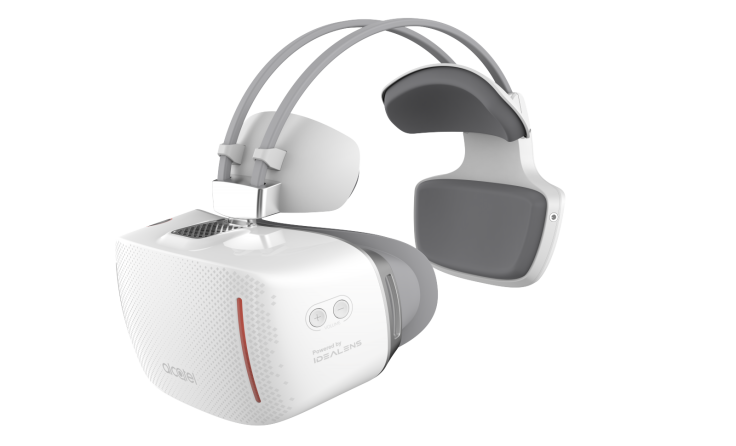 Smartphone manufacturer Alcatel also made its first move into a new category by announcing its first all-in-one VR headset. The Vision is a standalone unit that does not need a smartphone or have to be plugged into a machine to work. It has two 3.8in AMOLED HD displays and comes with a built-in accelerometer, gyroscope and proximity sensor track the user's movements. What is interesting about the headset is its positioning between the two stables of budget VR like Google Cardboard and expensive professional headsets like Oculus Rift and HTC Vive. The Vision is expected in early 2017 for an estimated £500 - $420.
Wearables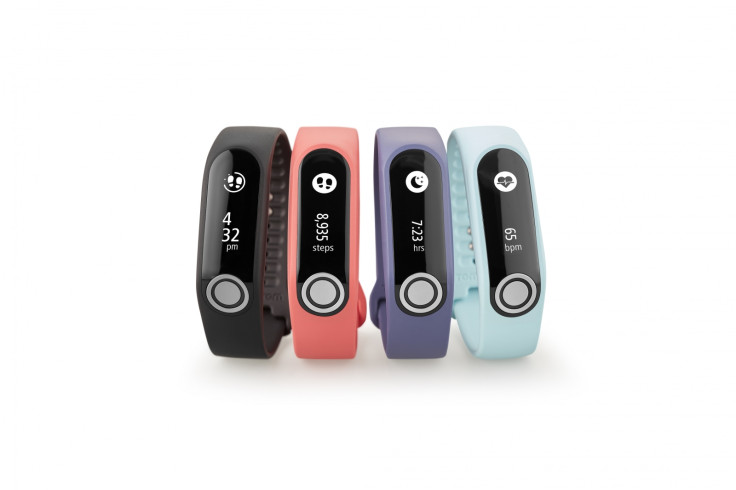 There were a wealth of wearables on show including a new range from TomTom, which included its Touch fitness tracker and Spark 3 with GPS. Fitbit flaunted its new Charge 2 and Flex 2 activity-tracking wearables with the latter being its first swimproof device that will start counting burned calories and automatically detects when wearer is in the water. Finally Asus gave smartwatches another boost in the beauty stakes with its ZenWatch 3. The Android Wear watch showed a premium look with its circular display and even more affordable price at around £190.