Lenovo's Yoga Book is a futuristic hybrid that could signal the extinction of physical keyboards
The Yoga Book's smart keyboard can adapt to a user's tendencies.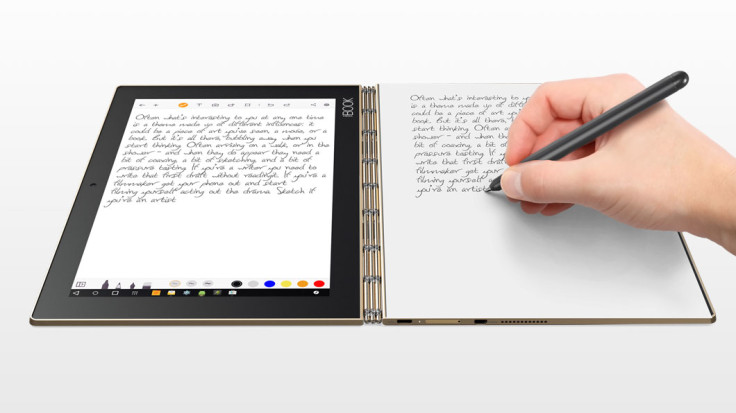 The world's leading PC-maker Lenovo has introduced a hybrid that does not use the traditional keyboard, but a smart one, suggesting that physical keyboards may be shown the door in a few years. Unveiled at the IFA 2016 in Berlin, the Lenovo Yoga Book is a unique tablet/hybrid PC with two touchscreen displays that fold in on each other, where the normal display makes up the top half, while the bottom half is a touchscreen, featuring a digital "smart keyboard".
"Yoga Book is our first push into virtual keyboards and you will see this trend continuing," said Jeff Meredith, vice president of Lenovo's Android and Chrome computing business group.
The Yoga Book comes with an on-demand Halo Keyboard with haptic feedback with software that allows it to adapt to a user's tendencies. So unlike mobile touchscreen keyboards that are defined in a given size, the keys here can stretch and grow based on your needs. For instance, in a current mobile or tablet you may mistakenly press below the space bar with no output on the screen, but in this keyboard if you do that, the digital keyboard automatically stretches out to adapt to your click patterns.
To give the experience of not using a keyboard at all, the device also has an accessory pen which can write on one half of the notebook (as shown in the picture above) and the same will be reflected on the screen. Similarly, one can sketch using the pen as well, a feature already present in add-on digital sketch pens available in the market.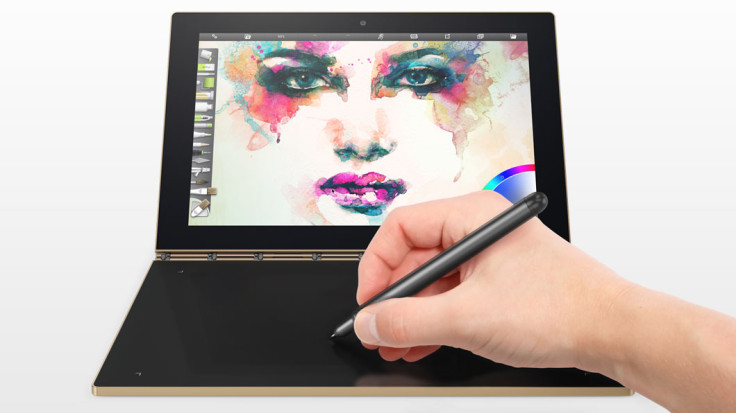 Although Meredith said that the Yoga Book was designed based on a tablet, and not a PC, the device exhibits a potential trend for extinction of physical/qwerty keyboards for bigger devices in the years to come. When touch screen technology hit the smartphone market, some analysts had maintained that qwerty keypads will remain in demand. However, in 2015 reports indicated that smartphones that used qwerty keypads accounted for less than 10% of the total market.
Avi Greengart, an analyst at Current Analysis said, "Traditional keyboard or laptop are unlikely to disappear entirely, but other devices will take over more of our computing tasks."
The Yoga book is expected to ship in both Windows and Android configurations, starting at $549 (£418) and $499 respectively.
© Copyright IBTimes 2023. All rights reserved.