More than 2,800 dogs from 200 breeds are competing for the top prize in the 141st Westminster Kennel Club dog show in New York, the second-oldest sporting event in the United States after the Kentucky Derby horse race. Individual breeds are judged during the day, with the winners of each moving on to group competitions on Monday and Tuesday evenings. The winners of seven groups then compete for the final Best in Show award on Tuesday night.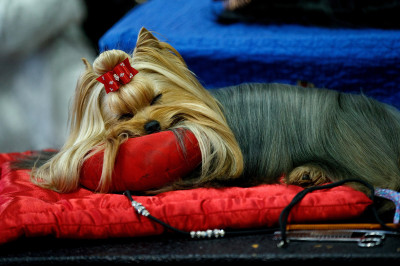 A Norwegian elkhound, a Pekingese, a miniature poodle and a German shepherd became the first four finalists. Sporting dogs, working dogs and terriers will be judged on Tuesday, 14 February.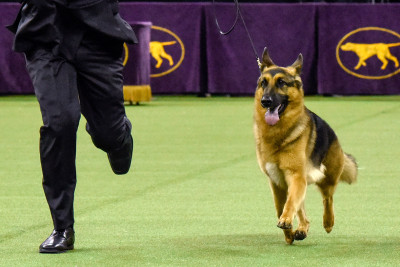 Reigning champion CJ the German shorthaired pointer was entered in the show and came to New York, but co-owner/hander Valerie Nunes-Atkinson is not going to have him compete. There is no prize money for winning Westminster. Instead, the payoff can come in breeding rights, so owners frequently are eager to retire their champions.