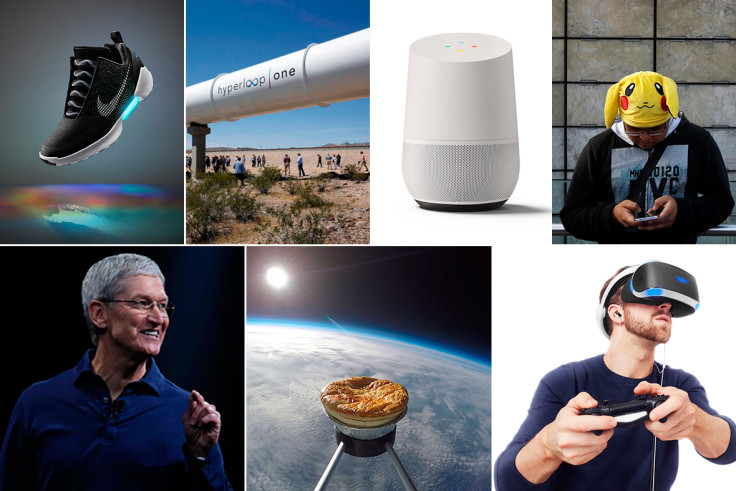 This year has seen no shortage of tech disasters, whether it be exploding smartphones, unprecedented data hacks or social media's ongoing failure to cut the head off internet trolls.
Still, among the fail-fest that was 2016, there were one or two moments that brought a smile to our face and reinstated our faith in the technological world, if not quite humanity as a whole.
From delivery drones, augmented reality and self-lacing footwear, to space-faring food and Apple's fight for user privacy, IBTimes UK takes a look back on some of 2016's best moments in tech.
Hyperloop gets hyper-real
It's been a big year for transportation technology, and while self-driving cars snatched up most of the attention, there was no shortage of excitement around Elon Musk's brilliant (read: terrifying) Hyperloop. The 700mph passenger cannon got its first public test run in 2016, bringing it out of the realm of Muskian fantasy and into that of plausibility. Since then, countries have been going full speed to get theirs on track, with Dubai first in line.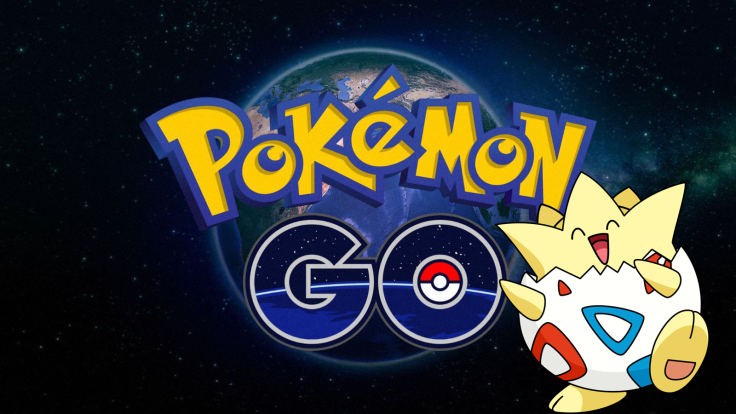 Pokémon Go
Niantic brought augmented reality to the masses in 2016 with a launch of Pokémon Go, a free-to-play smartphone app that tasks players with catching digital critters hiding in real-world locations. The app rapidly became a global phenomenon and while the media jumped on tales of Pokémon Go-related mishaps, the app can also be credited for making millions of people more active – if only for a few, fleeting summer months.
---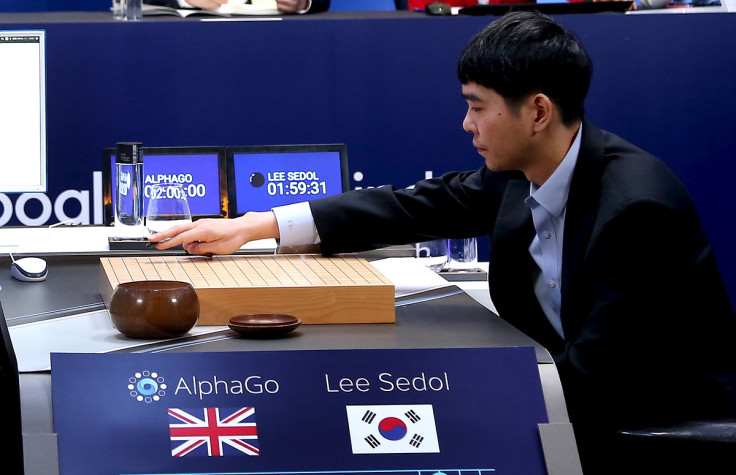 AI wisens up
Depending on which way you look at it, a machine besting a human at one of the most difficult games in the world is either good news or bad. At least in the scientific community, the defeat of Go world champion Lee Sedol by Google's AlphaGo AI was widely celebrated, as it showed that machines are capable of mimicking the way humans plan and analyse situations. A victory for robo-kind.
---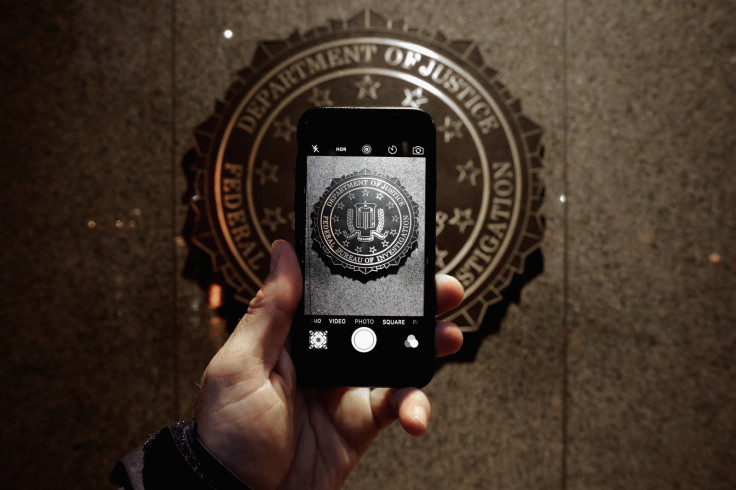 Apple stands up for the little guy
Apple fought The Man and won in 2016, when it refused the FBI a backdoor into the iPhone's operating system. Investigators wanted a way to access content on the iPhone belonging to San Bernardino killer Syed Farook, however the method the FBI proposed would have essentially given them the ability to unlock any iPhone they wanted. Apple rejected the FBI's court order, saying it set a "dangerous precedent" for data security and civil liberties.
---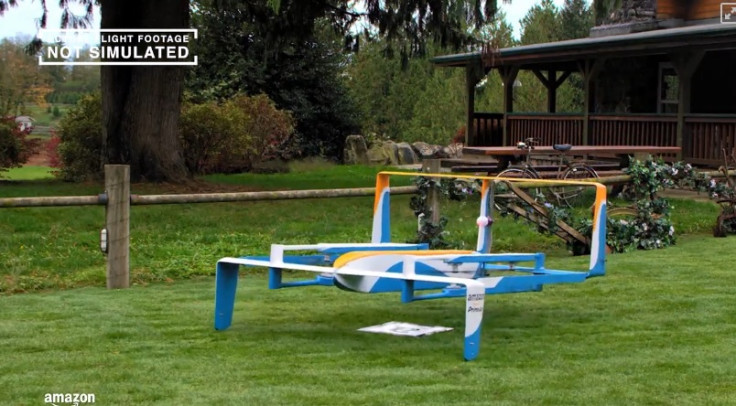 Amazon goes airborne
Amazon finally launched its long-awaited drone delivery service in December, in Britain of all places. Amazon Prime Air uses autonomous drones to deliver packages to customers in rural areas, guided by GPS and flying at an altitude of 400ft. The service is limited to just a few select Prime customers for the time being, but Amazon plans to roll out drone-based deliveries more widely in the near future. If this isn't a sign that the future is here, we don't know what is.
---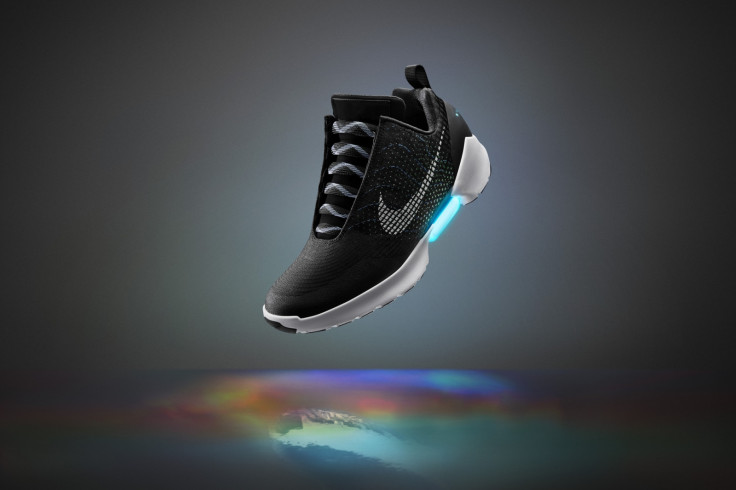 Back to the Future: revisited
While we're yet to see a working hoverboard, Nike brought the second most-desired gadget from the Back to the Future trilogy to life when it launched its self-lacing trainers. The Nike HyperAdapt 1.0 may not look like the futuristic footwear worn by Marty McFly in Back to the Future 2, but they do embody much of what the film envisioned – all the way down to lights on the sides of the shoes that flash when laces are tightened.
---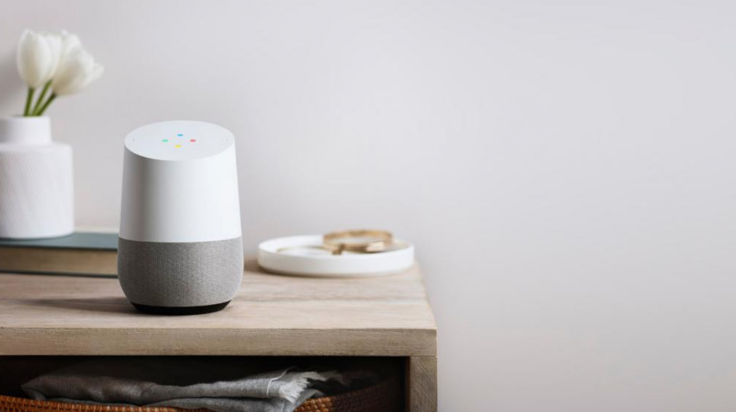 Smart speakers find an outlet
2016 gave birth to a whole new market: smart speakers. Amazon's Alexa-powered Echo and Google Home have quickly found their way into the homes of gadget lovers seeking the ultimate home convenience, creating a whole new space for device makers to compete in. With Microsoft and other manufacturers now wanting a slice of the pie, the smart speaker market is set to get a lot more crowded in 2017.
---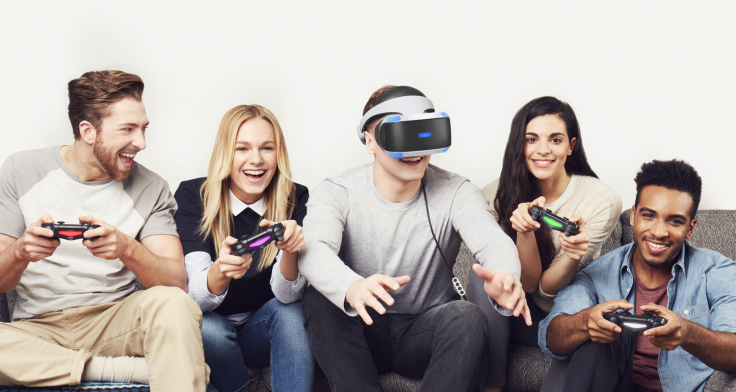 Sony hits the VR sweet spot
Sony wasn't the first company to bring virtual reality to consumers, but it was arguably the first to do it at a consumer-friendly price point – without sacrificing too much on fidelity. Thanks to the PlayStation 4's 50-million-strong user base, PSVR has the potential to be one of the most commercially successful products of the current VR generation.
---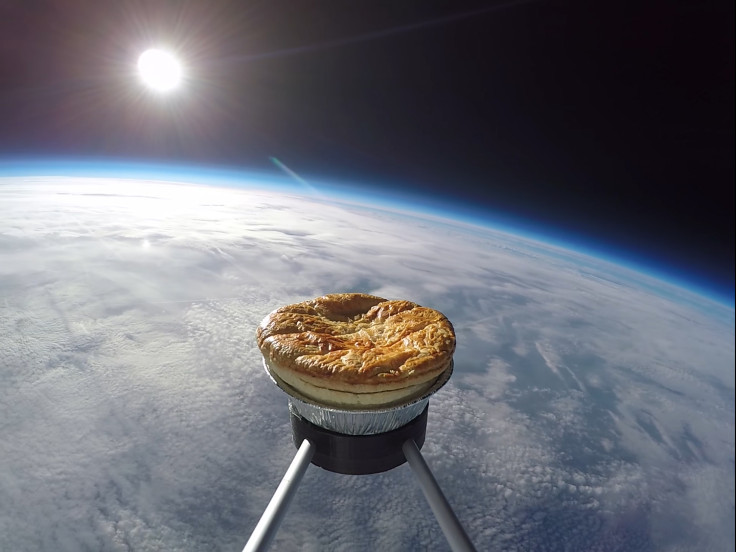 Upper crust
In what is possibly the most Northern thing to ever happen to technology, "researchers" sent a meat and potato pie into space in December to celebrate the World Pie Eating Championships. The pie-in-the-sky stunt saw the pasty reach a height of around 15,000ft before making a meat-eoric return to earth, all in the name of fun.
Thanks, 2016 – it's been emotional.