So long 2016, thanks for all the tweets: A retrospective look at the year's top ten Twitter hashtags
As users are invited to join in with the #ThisHappened hashtag, IBTimes UK looks back at Twitter's top trends in 2016.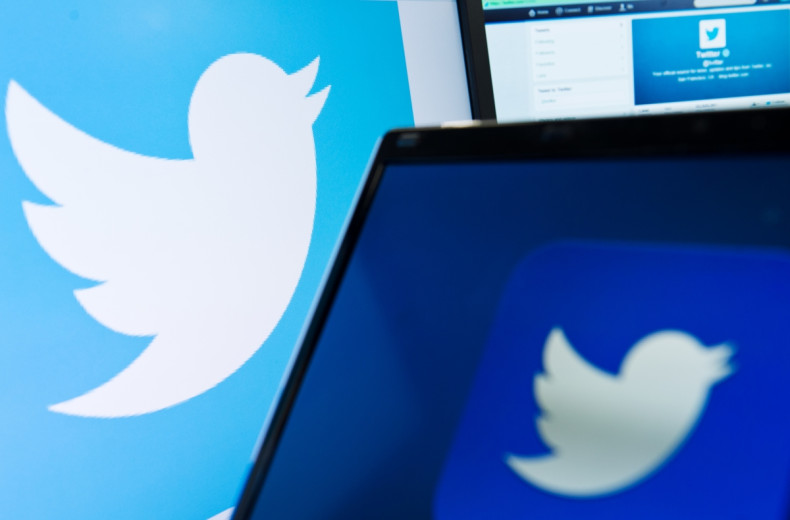 2016 has brought about plenty of topics ready-made for "hot takes" on social media. From breakout mobile games to seismic global changes in the political landscape, there has been no shortage of newsworthy subjects to incite furious debate in the online sphere.
While Facebook continues to reign supreme at the top of the social media hierarchy when judged on monthly user base stats, millions across the globe have spent the past twelve months boiling down some of the year's more contentious events into 140 characters or less – occasionally quoting a meme or throwing out a GIF for good measure.
Despite growing concerns regarding the lack of action against undercurrents of extremist content, online harassment and general hate speech, Twitter would prefer you look back at its calendar year through the lens of its top ten global trends list, which it has released.
Based on the most popular hashtags to grace the social media platform in 2016, below IBTimes UK takes a look through the social media giant's list, with a few choice tweets included for good measure.
10 - Game of Thrones
"Is Jon Snow dead?" After a shocking bloodbath at the end of the previous season, the fate of the Lord Commander of the Night's Watch was hotly debated by every fan of HBO's Game of Thrones prior to the premiere of Season Six in April.
He wasn't, of course (spoilers) and the resulting resurrection sparked over 11,000 mentions during the second episode, but the Twitter populous still had plenty to talk about as death, wildfire and dragons ran amok in Westeros, especially during the intense finale.
9 - RIP
Cherished celebrities shuffling off this mortal coil often felt like a daily occurrence in 2016 – IBTimes UK paid tribute to the deceased in a photo gallery.
Whether it was the sad passing iconic celebrities such as David Bowie, Alan Rickman, Prince, Victoria Wood or Ronnie Corbett, or one of the countless tweets recounting the personal loss of close family members and friends, tributes poured in from all across Twitter's mourning user-base, frequently under the banner of a single, unifying hashtag: "#RIP".
8 - Trump
The President-elect of the United States of America was never going to be far away from Twitter's top ten trends now, was he?
The former real estate mogul turned Republican presidential candidate turned future leader of the free world remains a divisive figure for many, sometimes as a direct result of his outlandish outbursts on Twitter via his "@realDonaldTrump" account.
There's even an AI Twitterbot impersonating "The Donald" – an account that could stand in for the official profile if Twitter does indeed ban him for hate speech.
7 - Black Lives Matter
In the wake of continued reports of African-American deaths at the hands of US police, the activist movement Black Lives Matter continued to protest against police brutality and racial inequality.
The movement's protests reached a global scale in 2016, while celebrities such as Beyoncé and Drake kept the online discourse flowing with their own work and words. Others, meanwhile, used Twitter as a platform to criticise the activist group, with figures as diverse as WWE Superstar Randy Orton to the conservative 'alt-right' commentator Milo Yiannopoulos questioning the movement. The latter, of course, was later banned from Twitter and (for the vast majority, at least) will not be missed.
6 - Brexit
The UK's historic vote on Great Britain's status within the European Union made global news and swept social media chat. After months of pie-in-the-sky promises, hyperbole from nearly all sides and a day's worth of voting, the Twitter generation woke up on 23 June to find that Leave had won, Remain had lost, and that Brexit Britain was coming.
With social media still ablaze with discussion as Teresa May's government fights in the Supreme Court for the authority to trigger Article 50, expect #Brexit to stick around well into 2017... especially if more beloved sandwich spreads like Marmite suffer in the process.
5 - Oscars
Leonardo DiCaprio finally won an Oscar for his leading role in Alejandro González Iñárritu's bleak survival tale The Revenant – and the Twitter world went mad for it.
Twitter said DiCaprio's victory inspired 440,000 tweets per minute, becoming "the most-Tweeted minute of an Oscars telecast ever", beating the Ellen DeGeneres selfie from 2014 that now has over 3m retweets. The social platform also noted that the Best Picture win for Spotlight and the Sound Mixing award for Mad Max: Fury Road came in second and third in the tweet-topic-stakes, respectively.
4 - Euro 2016
One to forget for England, but certainly one to remember for football fans around the globe, the Euro 2016 tournament held in France inspired its fair share of Twitter banter.
From the minnows-to-giants fairytale story that saw Iceland reach the Quarter Finals at the expense of Roy Hodgson's men, to the shock tournament win for Portugal after Cristiano Ronaldo left the field injured (with a rogue moth in tow), Euro 2016 took social media by storm, but there was one other major sporting event that surpassed it – and for some reason it wasn't Gary Anderson's thrilling 10-9 victory over Danny Noppert in the second round of the Grand Slam of Darts. We'll reveal what it is in a minute.
3 - Pokémon Go
And now for something completely different.
In June, what felt like the entire population of the smartphone-owning world took to streets, parks and sometimes private property, all in the hopes of catching 'em all. Based on Nintendo's hit video game series, Pokémon Go turned millions of nostalgic fans and newcomers into pocket monster trainers.
The resulting mass gatherings of like-minded Poké-hunters spread across Twitter, with sightings of rare creatures causing bizarre scenes captured on video for all to see. The app's ubiquity and user-base may be on the wane, but with a huge update rumoured to be in the works that could bring hundreds more classic critters to the game, never count out the power and popularity of Pokémon.
2 - Election 2016
Heartbreak for Hilary, triumph for Trump, endless points of debate for the millions of Twitter users around the world, the US presidential election dominated social media in 2016 throughout the course of an almost incessantly controversial campaign.
Following soon after her concession speech, Clinton's message to "all the little girls watching" (embedded below) became the third most retweeted post in all of 2016 (beaten by some nonsense from Harry Styles and a Spanish gamer's tweet about lemons), but there was no shortage of election-focused discussion on the 140-character platform, especially after nearly every single poll predicting the final turned out to be so very, very wrong.
1 - Rio 2016
While most of Twitter's top ten global trends speak to topics that divided people along cultural, racial, national and sexual lines, the multinational sporting celebration of the Rio Olympic Games brought a little bit of humanity back to the world, as men and women pushed their bodies to the limit in their search for Olympic Gold.
Spectacular performances from the fastest man on the planet Usain Bolt, Team GB's track superstar Mo Farrah, and "King of the Pool" Michael Phelps, all dominated social discourse, while a cheeky smooch from former teen heartthrob Zac Efron earned Team USA's medal-winning gymnast Simone Biles over 270,000 likes.
What hashtags lie in wait for 2017? Give us your thoughts at @IBTimesUKTech on the year's hottest social topics and your predictions for the '#content' that will top next year's list.