A North Carolina woman has been jailed for three minutes after calling 911 to report Subway got her pizza order wrong.
Irate Bevalente Hall called police because the snacks joint had lathered marinara sauce on her "flatizza" and not pizza sauce, as she instructed.
In a recording obtained by The Gaston Gazette, Hall demanded a refund from the fast food chain claiming her meal had been ruined.
"I thought they were putting pizza sauce on my pizza but they put marinara sauce on it and the marinara sauce is terrible," the 37-year-old can be heard complaining.
"It's terrible, and I got my receipt. And I told them I can't eat that kind of sauce.
"They made my mom another sandwich without a problem, but they say they won't make me a sandwich."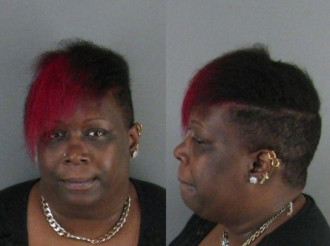 Hall told the emergency dispatcher she had asked for a new sandwich but Subway employees apparently refused.
She then asked for a police officer to be sent down to the restaurant and, remarkably, the operator said someone would be sent to the outlet to investigate the incident, which happened on 8 May.
Hall was later charged with misuse of the emergency service phone number, detained for three minutes and later released on a $2,000 (£1,192) unsecured bond.
To listen to an audio clip of Hall's phonecall, visit: http://local.gastongazette.com/audio/pizza_sauce.mp3