Beyonce Borrows Singles Ladies Lyrics In Support of Gay Marriage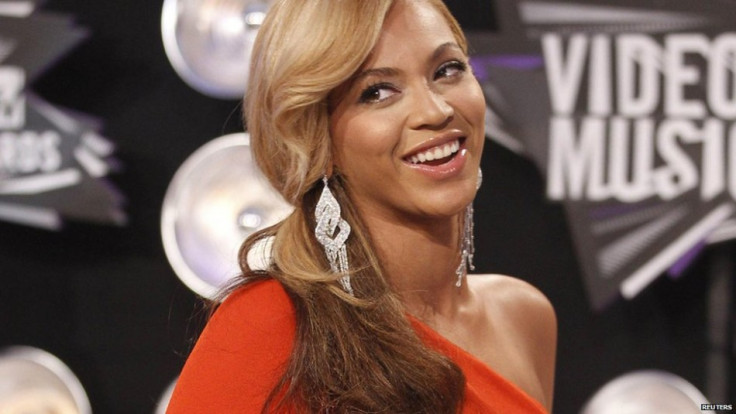 Superstar Beyoncé has used the lyrics from her 2008 hit Single Ladies to show her support of same-sex marriage.
The 31-year-old singer, who is happily married to rapper Jay-Z, moved from music to politics to express her stance ion the controversial debate.
In a handwritten note posted on her Facebook page she told fans: "If you like it you should be able to put a ring on it,' the 31-year-old pop diva wrote along with the hashtag: 'WeWillUniteForMarriageEquality."
She later added: "It's about TIME!!! #EQUALITY #MarryWhoYouLove"
The picture was liked by more than 220,000 people within 24 hours.
Nine US states including Washington DC currently allow same-sex marriage.
The Supreme Court hearings on California's Prop 8, a ban on same-sex marriage, began on Tuesday.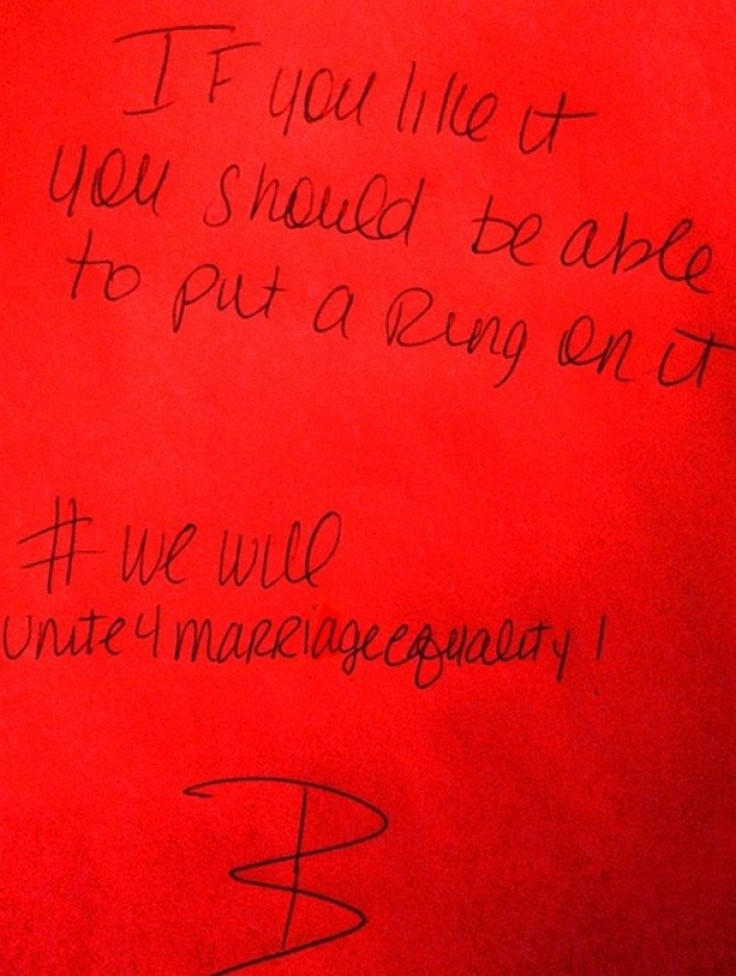 Queen B's sentiments echo those of Jay-Z, who aired his frustration over America's sex-sex marriage laws in May last year.
"It's discrimination, plain and simple," he told CNN. "What people do in their own homes is their business and you can choose to love whoever you love... That's their business."
"I've always thought it was something that was still holding the country back.
"It's no different than discriminating against blacks," he added.
Stars including Ben Affleck, Kate Walsh and Lance Bass were just a handful of the celebrities who have also chimed in on the debate.
Chat show host Ellen Degeneres, who is married to Portia de Rossi, changed her Facebook profile picture to the Human Rights Campaign logo and tweeted: "Today I'm thinking of the Supreme Court."
"I hope they remember what makes our country great, and support equality for all."
© Copyright IBTimes 2023. All rights reserved.