Beyoncé has reportedly sacked her manager and is relying instead on husband Jay-Z to manage her career.
The 32-year-old singer is said to have parted ways with her general manager, Live Nation Executive Faisal Durrani, in order to have more independence.
A source told the Daily Mirror: "Jay has been heavily involved in Beyonce's career for years, and was instrumental in organising the Mrs Carter Show World Tour. But he isn't officially regarded as her manager – she really is independent."
The insider added that the couple, who got married in 2008 and have a two-year-old daughter Blue Ivy, want to put family life first.
"Now the couple have Blue, she wants to make sure her family come first at all times, especially as there's talk of them adding to the brood," the source added.
"The best way to do that is to make sure all managerial decisions are made by her and her husband – together."
A representative for the singer confirmed the news saying: "Beyoncé has managed herself since 2010 under her company Parkwood Entertainment. Faisal Durrani worked for her as President for a very short time."
The singer became the president of Parkwood Entertainment, which she had set up in 2008.
It's not the first time the singer has sacked her manager. In 2011, her father, Matthew Knowles, was dismissed after managing the star's career for 21 years since she first came to fame in Destiny's Child in 1990.
The singer had earlier revealed that the partnership with her father was often acrimonious.
"It took about two years, to when I was 20, for him to realise, 'Oh, she is an adult now, and if she doesn't want to do something, I can't make her do it.' "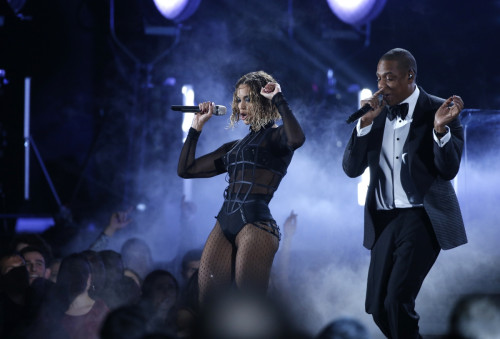 Jay-Z was recently slammed as a "poor excuse for a husband" by New York Post journalist Naomi Riley, who accused him of sexually exploiting Beyoncé.
Riley lambasted the rapper for allowing other men to ogle his wife during her controversial Grammy's performance as she twerked and gyrated against her husband to the song Drunk In Love.
The singer recently posted candid images of her and husband Jay-Z with their daughter Blue Ivy, on Instagram.