Beyonce stunned her fans in mid-July by posting the first images of her twins Rumi and Sir Carter. Even as her adorable baby boy and girl melted the hearts of millions of her fans, her post-pregnancy look did not go unnoticed and the singer was showered with praise.
While new mothers with twins struggle with the challenges, a new report says the Flawless singer is full of energy despite giving birth and raising the newborns. "Beyonce is amazing, she is clocking hardly any sleep right now, but she's full of energy and life!" a source told Hollywood Life.
Queen Bey is reportedly a hands on mum who is 'thriving' even though she is breastfeeding her twins. "Most new moms of twins struggle to even function at this stage, but Beyonce is thriving. I mean, obviously it helps that she and JAY-Z have nannies and a bunch of staff, but she's still really hands on and she's breastfeeding, which means she's hardly getting a break rest wise — but then, Beyonce has always functioned best on less sleep than most of us mere mortals!"
The 35-year-old singer has lost a lot of pregnancy weight and showed off her incredible post-baby figure to her fans in a series of images as she stole a dinner date with husband and music mogul Jay-Z. "You would never believe that Beyonce gave birth to twins just weeks ago. She's lost nearly all the baby weight, and her body has snapped right back... She looks awesome!"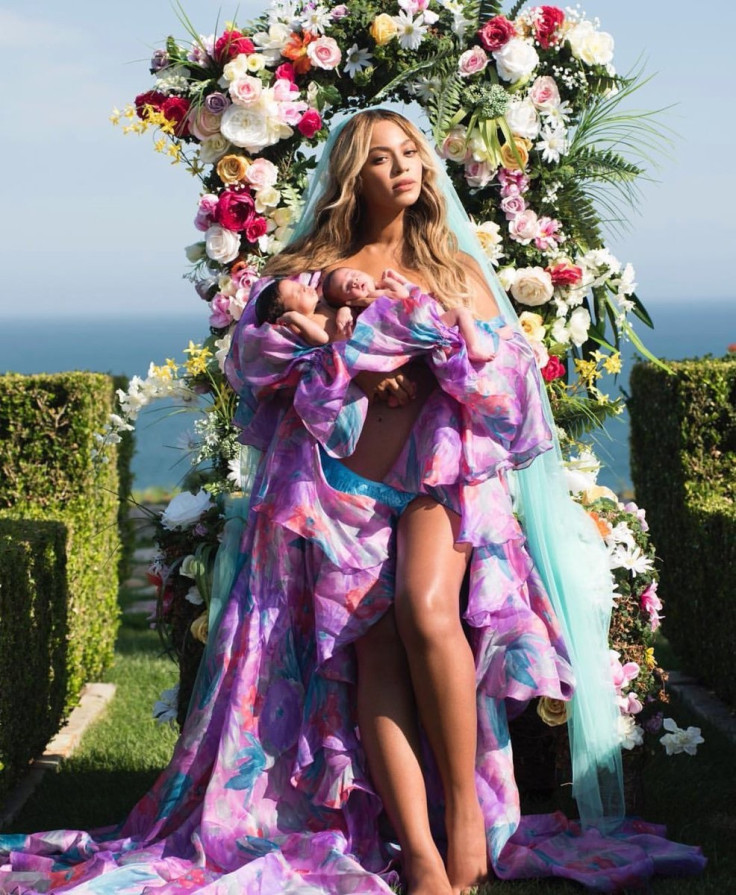 A separate source told the media outlet that the music power couple are handing their growing brood like a pro and are 'just embracing the craziness' by being on each other's side.
"Beyonce is so thankful that she has staff around her to help out, and she's in awe of women who manage to raise twins on their own. Beyonce and Jay keep telling themselves that it will get easier, but in the meantime they're just embracing the craziness, and thanking God that they have each other to lean on."
The couple, who are parents to five-year-old daughter Blue Ivy Carter, welcomed their twins on 14 June and officially announced their birth exactly a month later on 14 July.