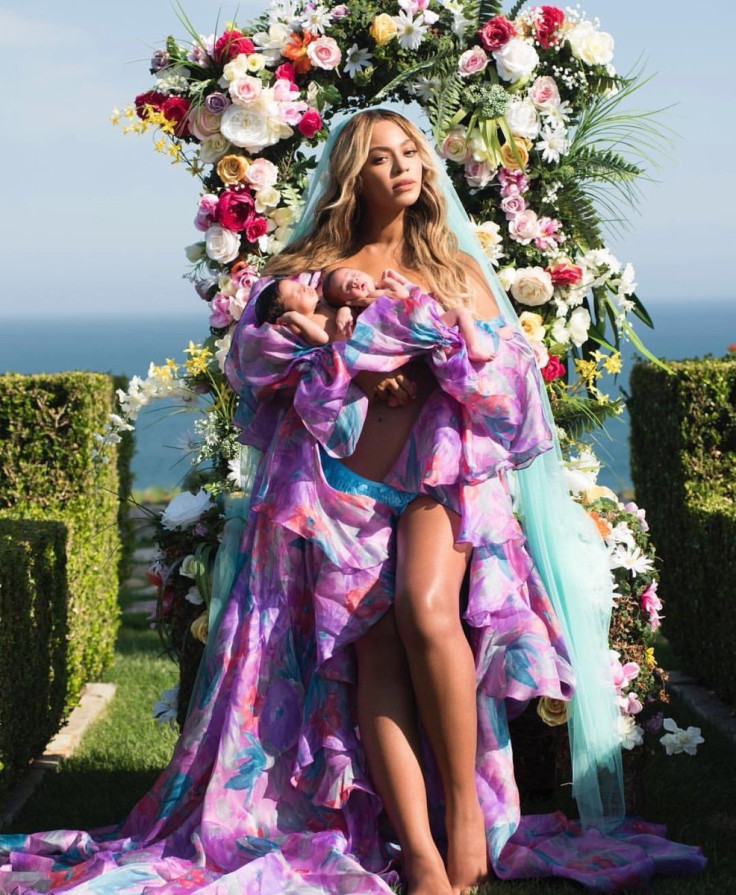 Beyonce's first picture of her newborn twins Sir and Rumi may have dominated headlines globally, sending social media into a tailspin and racking up over nine million 'likes' and counting on Instagram, but for some mothers, the flawless image simply wasn't realistic.
Days after publication of the 'earth mother'-themed image of the 35-year-old star surrounded by flowers and draped in a purple floral sheet, while she cradles her new additions became the hot topic, another viral trend is sweeping social media.
Sharon Kellaway spawned the hashtag #beyoncetwinsvsreality after uploading her own take on the picture that the perfectly poised Formation hitmaker shared with her 104million followers on 14 July.
Alongside the snap of the Irish mum balancing her five-month-old-twins Senan and Zoe on her knee as she posed in her garden, she offered a caption laced with sarcasm.
"Love Beyonce's honest depiction of motherhood. Dress not zipped, something stuck in hair & the look of someone dying for some buttered toast," she told her Facebook followers.
She later told the BBC that she had been overwhelmed by the response to her satirical take because it "wasn't meant to be a big deal".
It didn't take long for other exhausted new mums to get in on the act. Lots of snaps have since appeared online of mothers showing off their own less-than-glam spoofs.
One post-partum parody highlights the difference between the expectations that pregnant mothers have and the reality they are faced with using a split picture of the Beyonce snap and one of her performing the balancing act of feeding both babies at the same time.