After four years of radio silence, Jay-Z is back with his new album 4:44 and it does not beat around the bush.
Ever since Beyonce spilled the beans about her husband's cheating on the visual album Lemonade, the world has waited with bated breath for Jay-Z's response. It turns out, no doubt as a surprise to sceptics, that the cheating claims were not a story Beyonce concocted to boost Lemonade record sales. Straight from the horse's mouth, Jay-Z, 47, has confirmed his infidelity in his own words and it makes for compelling listening.
Confessionals about his personal mistakes aside, 4:44 offers a whole lot more. Nostalgic walks through his childhood, a candid opinion on the younger rap generation and exposing the shady side of the music industry are among the subjects which are laid out flat on the table. So who is the new and improved Jay-Z?
Our verdict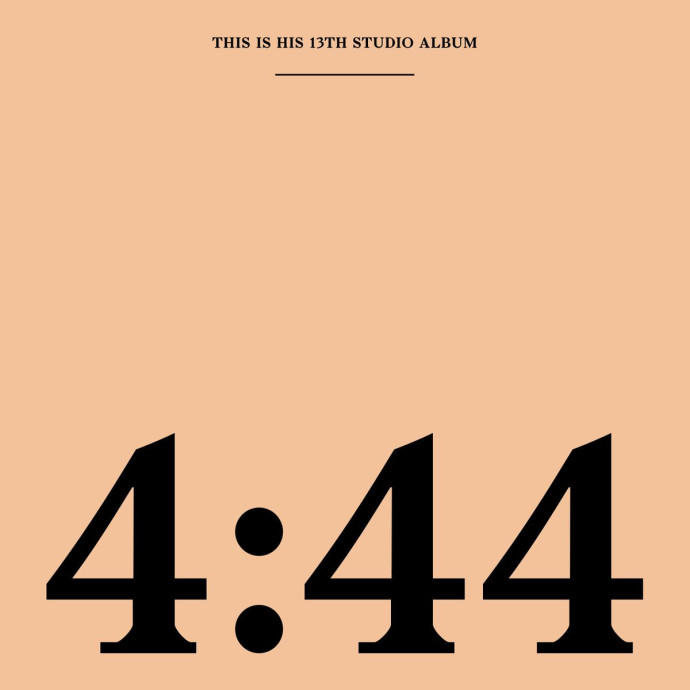 No time like the present, Jay-Z opens the can of cheating worms immediately during opening number Kill Jay-Z. "You almost went Eric Benet/ Let the baddest girl in the world get away", says the rapper in an admission which could not be more blatant. Eric Benet had affairs while married to actress Halle Berry and, apparently, Jay-Z has had his share of extramarital dalliances.
It precedes a heartfelt open letter to Beyonce on the title track 4:44, which – courtesy of stirring gospel vocals from Kim Burrell – literally aches with regret over his infidelity.
Guilty lyrics include: "Took for my child to be born, see through a woman's eyes," and, "I apologise to all the women whom I toyed with your emotions because I was emotionless/ I apologise 'cause at your best you are love."
Beyonce's expose, aka Lemonade, evidently served its purpose. Possibly encouraged by his wife's honesty, Jay-Z seizes the moment on 4:44 to reveal his own insecurities. Grappling with his stage persona as Jay-Z and the man that is Shawn Carter to those who really know him, he ponders: "Kill Jay-Z, they'll never love you/ You'll never be enough/ F**k Jay-Z, I mean, you shot your own brother/ How can we know if we can trust Jay-Z?"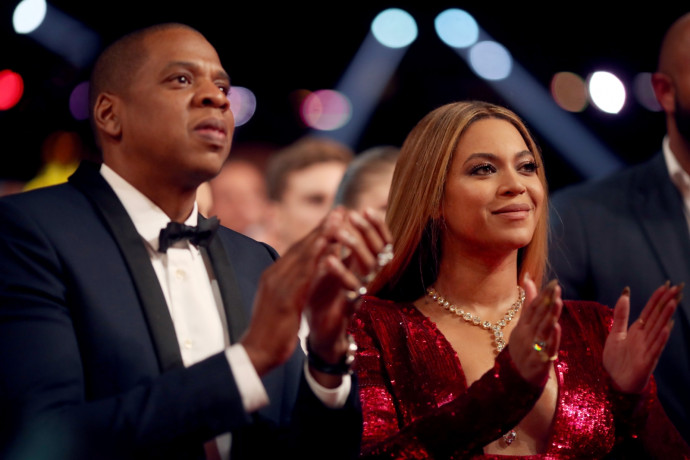 When was the last time Jay-Z was this vulnerable on wax? It has certainly been a while and was little heard on his last album, Magna Carta Holy Grail, which critics described as too braggadocious focusing on the rapper's lavish lifestyle – fine art, Tom Ford and everything in between. But 4:44 strips back the boastful playboy and is, in every sense, unpretentious.
In fact, perhaps taking a page out of Kendrick Lamar's rule book, Jay-Z is unapologetically Humble on 4:44 – both in character and sound. Production value throughout is consistently sheer class, brazenly playing with soulful samples of Stevie Wonder, the Fugees and Nina Simone.
The retrospective sound compliments the precious moments where Jay-Z reminisces on his upbringing on the Marcy Projects of Brooklyn, New York City. Back then, the younger, success-hungry Shawn Carter looked beyond his humble surroundings to the aspirational dreams he could fulfil some day in the distance. Now Jay-Z, the artist he became, is older and wiser to what really happens in the depths of the music industry.
Watch the 4:44 trailer starring Mahershala Ali and Lupita Nyong'o:
This is where we reconnect with both sides of Jay-Z whom fans have grown to respect. Refusing to sit on his secrets to success, the rapper proudly shares pearls of wisdom with the younger rap generation.
"You wanna know what's more important than throwing money away at a strip club? Credit," he humorously yet bluntly advises.
In the same vein, he isn't scared to keep them in check either, mocking the newer acts who claim to be culture trendsetters or original. "Stop walking round like y'all made Thriller, huh?" Jay-Z jabs.
It may have taken some years, trials and tribulations to get here but Jay-Z's 13th album was worth the wait. Shawn Carter has evolved personally but 4:44 is the humbled album we needed from Jay-Z which strips back the stage persona to his roots.
Jay-Z headlines V Festival on 19-20 August and it will be the first time plays the 4:44 album live.