Beyond satire: Sean Spicer press briefings attracting 4.3m viewers - beating prime time shows
Huge spike in TV news audiences when Trump's embattled press secretary steps up to the lectern.
White House Press Secretary Sean Spicer has been parodied remorselessly since first stepping up to the lectern on 23 January.
Actress Melissa McCarthy's Spicer impersonations helped Saturday Night Live achieve its highest rating in six years. Now figures show that the man himself is proving an irresistible TV hit with his chaotic press briefings garnering an average of 4.3m viewers, according to analysts Nielson.
Nielson's data shows an average audience rise of 10% across CNN, MSNBC and Fox News when Spicer takes centre stage to fight tooth and nail with the White House press pack, according to the New York Times.
Spicer's ratings have nudged ahead of prime-time shows such as MasterChef Junior and Dr Ken which each draw around 4m viewers each week.
"There's huge interest in everything Trump does, and Sean is benefiting from that," said Alex Conant, who led Senator Marco Rubio's presidential campaign.
"Depending on your perspective, you either tune in to watch Sean defend the indefensible, or to watch media bias in action," he told the New York Times.
Cable news stations have experienced a spike in audiences across their programming ever since Donald Trump entered the White House. Fox News's weekday audience from 1pm to 3pm has grown to around 2.2 million viewers: An increase of 62% on the same period last year.
CNN and MSNBC have also reported to have seen big increases in daytime audiences as American's across the political divide have tuned in to get the latest on Trump's dramatic early days in charge.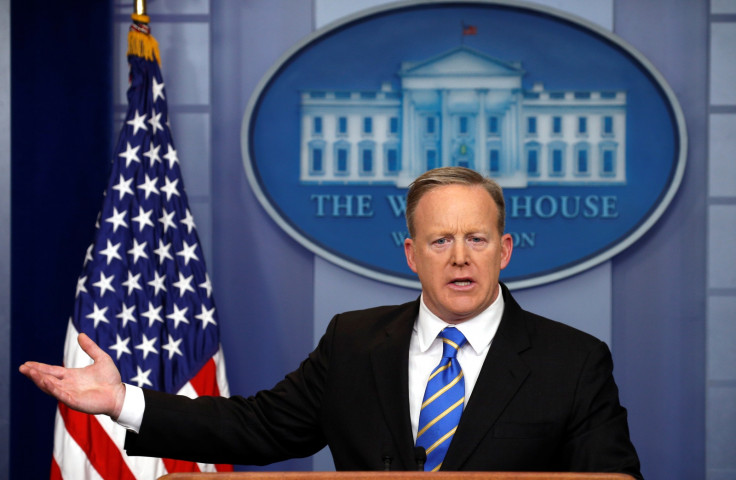 Trump's readiness to resort to tweet threats at opponents and unsubstantiated claims have put pressure on Spicer during afternoon briefings, as reporters queue up to grill him about the accuracy and intent of his boss's outbursts.
In his first performance as press secretary, Spicer blasted journalists for misreporting the number of attendees at President Trump's inauguration. He then falsely claimed that Trump had drawn the biggest inauguration crowd in history.
Yesterday (14 February) Spicer appeared to mistakenly refer to Canadian prime minister Justin Trudeau as 'Joe' having referenced Australia's PM Malcolm Turnbull as 'Prime Minister Trumble' on Feb 2 at a press conference.
His latest gaffe came just days after CNN reported that Trump was looking to replace Spicer.
© Copyright IBTimes 2023. All rights reserved.