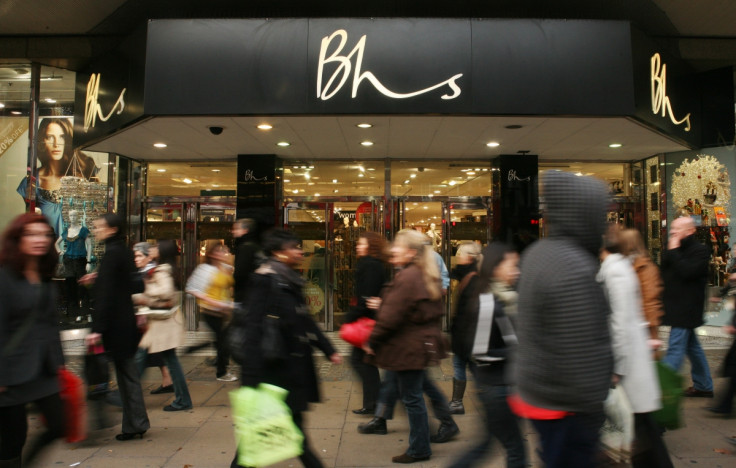 British retailer BHS could file for insolvency on Monday (25 April), putting thousands of British jobs on the line. The company employs 11,000 people and operates 164 stores in the UK.
Despite ongoing talks with Sports Direct to buy some BHS sites, reports suggest that any buyer would only consider a purchase if it did not have to assume responsibility for the chain's £571m ($822m) pension deficit. A source close to BHS said that a last-ditch rescue from Sports Direct is looking unlikely, according to a Telegraph report, while BBC sources said: "things don't look good".
It is set to fall into administration on Monday (25 April) barring the rescue deal with Sports Direct and would be the biggest high street failure since the end of Woolworths in 2008, adding to the in-tray for the government as it tries to save thousands of steel industry jobs.
BHS has reported trading losses for seven years, totalling £415m. The company was handed a lifeline last month after creditors accepted reduced rent for around half of BHS's stores.
After striking the deal, chief executive Darren Topp said: "We want to make it an iconic British brand again. We would like the British public to give us a second chance. Come and see our stores and you will be surprised."
The chain, which is 88 years old, could file for administration within days.
Sold for £1
BHS has been a permanent fixture on Britain's high streets after starting out as a single shop in Brixton, south London in 1928. If it falls, it will be the biggest high street collapse since Woolworths went bust during the financial crisis in 2008.
Last year British businessman Sir Philip Green sold BHS to the Retail Acquisitions for £1, despite purchasing it for £200m in 2000. Retail Acquisitions is a vehicle for a group of 10-11 financiers, lawyers and accountants.
The vehicle's backers, which are led by Dominic Chappell, have "no retail experience" according to the BBC. Chappell has been declared personally insolvent three times. He was declared bankrupt twice and was also the subject of an individual voluntary arrangement.
Support for BHS workers
Dave Gill, the national officer at the shopworkers' union (USDAW), said the union is providing assistance to employees whose jobs are at risk.
"We are seeking urgent clarification from the company and urging them to change their attitude to trade unions and begin a dialogue with us at this difficult and worrying time for staff," Gill was quoted as saying by Sky News.
"We also urge the company to comply with the law, consult staff and USDAW as the union for BHS workers on the future of the business. I am writing to members working in BHS to reassure them that we will provide the support, advice and representation they require," he added.