BHS saved: Landlords and creditors agree on rescue deal to save high-street retailer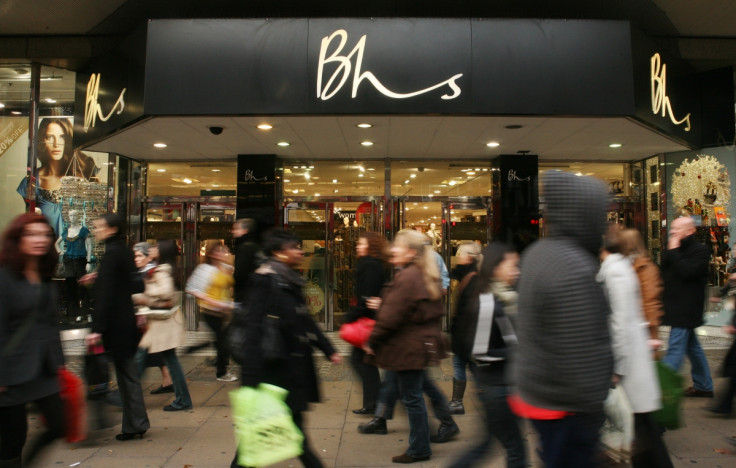 UK retail chain British Home Stores (BHS) has been saved by its landlords and creditors, who have agreed on a company voluntary agreement (CVA).
The parties managed to get a deal on the table that would result in landlords of 47 stores receiving a reduced rent of 75%-50%, while BHS is set to pay 20% rent to the landlords of 40 of its stores. At least 50% of landlords and 75% of creditors had to agree with the deal otherwise it would not be going ahead.
BHS has been in financial problems for years. Its owner, Retail Acquisitions, which bought the chain from retail mogul Sir Philip Green for a symbolic £1 in 2014, proposed the latest deal to save BHS. Shareholders are still to bring out a vote on the ambitious survival plan later on Wednesday (23 March 2016).
"The success of the CVA of BHS will enable the business to continue the group-wide updated turnaround plan and safeguard the future of BHS, protecting thousands of UK jobs," the company said in a statement.
A total of 10,00 jobs are at stake, of which 1,500 jobs are in BHS's supply chain. Sky News revealed on 4 March that BHS is already set to cut 400 jobs, including 150 at its head office, in an effort to save costs.
BHS's deal will help the company keep its remaining 164 department stores across the UK open. This despite the company's £1.3bn debt, which includes a pensions deficit worth £571m. BHS has failed to make a profit since the financial crisis.
"BHS has failed to successfully move with the times," Connor Campbell, a senior market analyst at spreadex told IBTimes UK. Campbell said that BHS is set to go down the same road as former high street favourite Woolworths both in terms of finances and plunging popularity.
"The company has been pinched from two sides, failing to update itself for an increasingly youth-orientated high street, the high water marks being Topshop, that more successful Philip Green enterprise, and the persistently cheap Primark.
"It is also lagging behind in the shift away from the brick and mortar shopping experience. This is captured not only by online giant Amazon, but by the likes of ASOS and Boohoo)," Campbell said.
Many retail analysts have said that the survival programme that was agreed on today was only the first step for BHS. Its outdated image is the main reason behind the falling sales. "It is still the same store, with the same issues, just with a bit more rope to hang itself."
© Copyright IBTimes 2023. All rights reserved.