British department store BHS is facing a crucial day on Wednesday when creditors are set to decide on whether the company can stay afloat. British Home Stores (BHS) is hoping that creditors will cut rent bills in an ambitious survival plan.
The chain is trying to keep its remaining 164 department stores across the UK open. This despite the company's £1.3bn debt, which includes a pensions deficit worth £571m. BHS has failed to make a profit since the financial crisis. In 2014, losses widened to £21m. It is asking landlords of 47 stores to slash rents by up to half. At least 50% of landlords and 75% of creditors have to agree with the deal, otherwise it will not go ahead.
"Some of our stores are loss-making as we are being charged rents that are too high relative to today's market," Darren Topp, the company's CEO said.
"Although a difficult process to go through, this sets in motion the comprehensive updated turnaround plan that we have identified, and gives British Home Stores a secure financial footing from which to grow and deliver sustainable profitability."
Topp remains optimistic, but if BHS does not reel in a deal with creditors today, 8,500 jobs are at stake, as well as a further 1,500 jobs in the supply chain. Sky News revealed on 4 March that BHS is already set to cut 400 jobs, including 150 at its head office, in an effort to save costs.
Just like rival Marks & Spencer, BHS is struggling with old-fashioned collections and a dusty image. Retail analysts have accused the department store of not keeping with the times.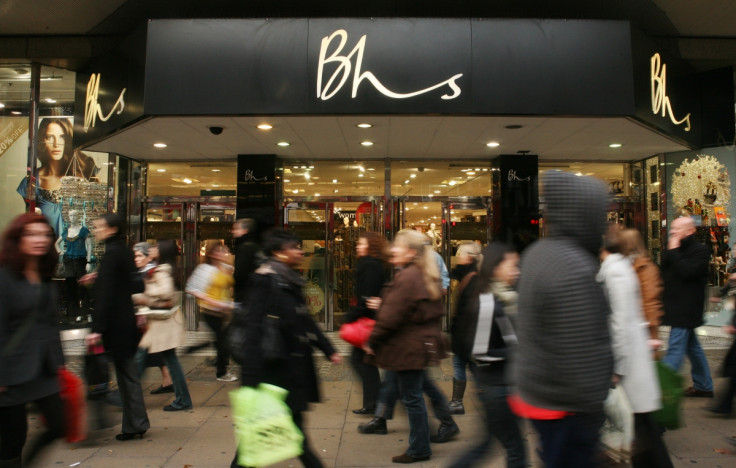 Sir Philip Green, the former owner of the store, sold BHS to Retail Acquisitions, a group of accountants and financiers, for a symbolic £1 on 12 March 2015. A year later, the store is far from saved. In 2000, Green still valued the company at £200m, when he bought BHS from Storehouse.
"Despite being a high-street staple British Home Stores may well go the way of Woolworths this Wednesday, as creditors vote on a deal to cut the company's rent bill, a do or die situation for the company after it amassed £1.3 billion in debt, including the much-reported £571 million pensions black hole," Connor Campbell, a senior market analyst at spreadex.com, told IBTimes UK.
"While BHS itself stated it was 'confident' it had the backing of landlords earlier in the week its problems don't end with its current rent problems."