At least 14 people have been killed in flash floods in Greece as roads were turned into rivers of red mud after torrential rain. The overnight deluge hit the industrial towns of Nea Peramos and Mandra, about 27km (17 miles) west of Athens, trapping dozens of people in their homes or cars.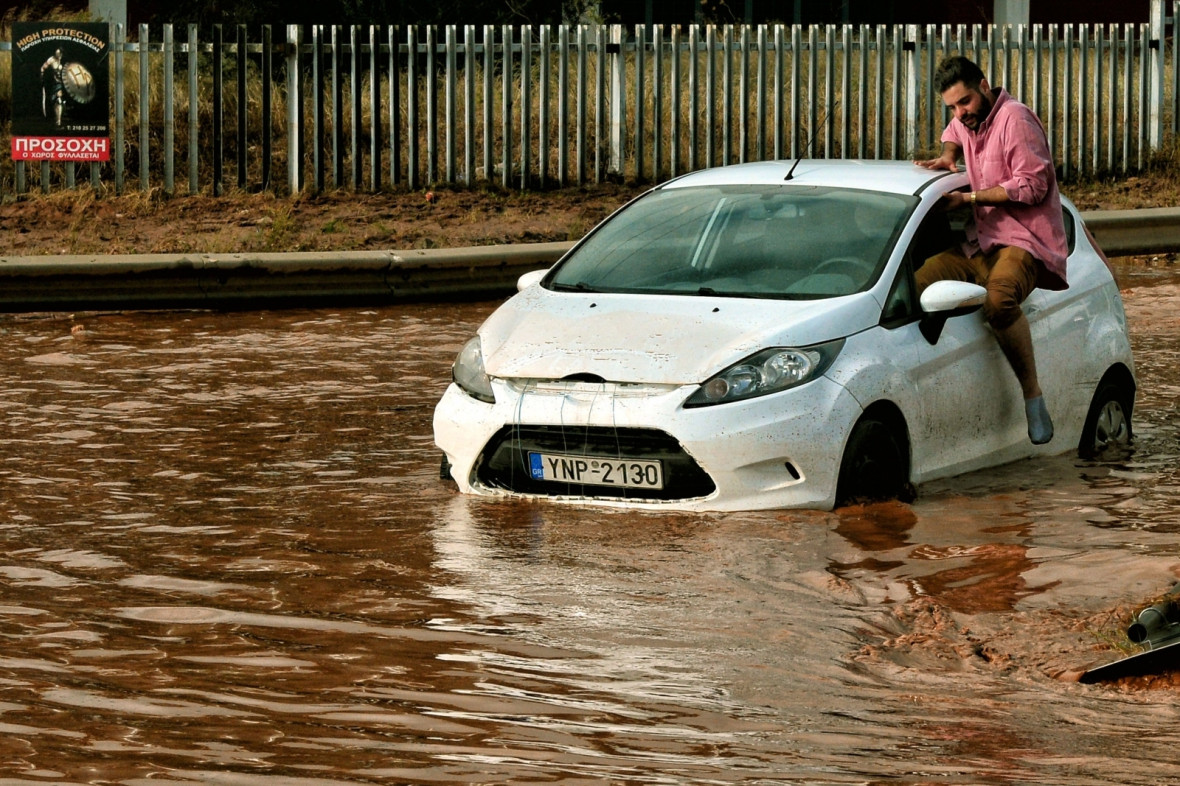 Twelve people – eight men and four women – died in Mandra, while the coast guard recovered the bodies of two other men believed to have been swept out to sea by the flooding. There are fears the death toll could rise further as rescue crews search for potentially missing people in flooded homes.
"This is a biblical disaster," Mandra Mayor Yianna Krikouki told state broadcaster ERT. "Everything is gone."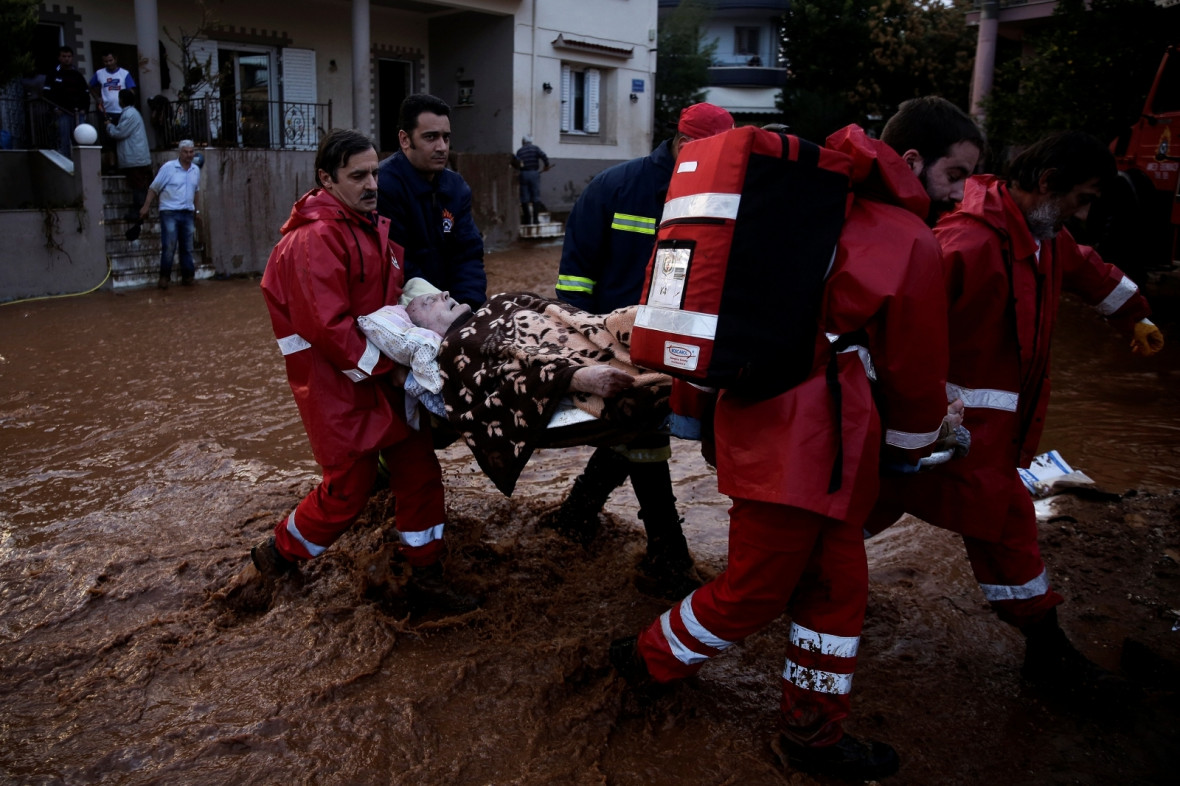 The flooding came after a severe overnight storm brought driving rain to the area. Roads turned into muddy rivers that carried away vehicles, tossing them into piles on roadsides and against fences and buildings. Several walls from yards and low buildings collapsed, filling the streets with rubble. Floodwater carrying debris charged toward the coast, sinking fishing boats in a small harbour.
Several people are being treated in a hospital for various injuries, including hypothermia. The fire department said it had received more than 600 calls for help pumping water out of buildings and had rescued 86 people trapped in vehicles and homes. It said it had deployed 190 firefighters with 55 vehicles. A section of the highway between Athens and Corinth was completely knocked out, with cars, trucks and buses trapped in an inundated underpass.
Some residents were forced onto rooftops and balconies while cars were thrust onto porches or tipped onto their side. Twelve people were rescued from a bus on a bridge.
Local authorities shut schools in the areas of Mandra, Nea Peramos and Megara, while the fire department appealed to the public to avoid the area unless absolutely necessary in an effort to reduce traffic.
Prime Minister Alexis Tsipras expressed regret at the loss of life and called for an emergency meeting with ministers.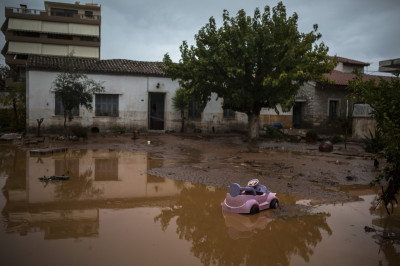 Greece has had around a week of heavy rain. A state of emergency has been declared in the west Attica region, which includes Nea Peramos and Mandra. Both towns, which have a combined population of about 20,000 people, lie in the foothills of a mountain in western Attica. Many Greek housing settlements are built without taking into account town planning regulations.
Heavy rain of this type is uncommon in Greece, where poor infrastructure can leave people vulnerable to flooding. An Athens prosecutor ordered an urgent preliminary investigation into the deaths and destruction caused and was also investigating possible urban planning offences.
More hazardous weather is predicted for large swathes of Greece in the coming days, with storms predicted for western Greece and for parts of Athens.