The Big Bang Theory season 11 has taken a week-long break (for the Thanksgiving weekend) and will return with fresh episodes on 30 November at 8 pm EST on CBS Network.
CBS has released the official synopsis and promo for episode 9, which teases a big secret for Penny and Leonard. A leaked plot description hints at the return of Penny's old boyfriend. [Spoilers ahead]
Episode 9 is titled, The Bitcoin Entanglement and the official synopsis reads as follows:
Sheldon tries to teach the guys a lesson after they cut him out of a potentially valuable Bitcoin investment. Also, a seven-year-old video reveals a secret about Leonard and Penny's relationship.
In the episode, the gang flashes back to 2010 as Leonard tries to remember where he kept a potentially valuable investment. The chapter will reportedly be dedicated to Bitcoin, a digital currency.
According to a leaked report in a fan page, the chapter will feature the return of actor Brian Thomas Smith as Zack aka Penny's old boyfriend. "The guys find a laptop which has some virtual Bitcoin currency on it. The computer belongs to Penny's old boyfriend Zack," said the leaked report.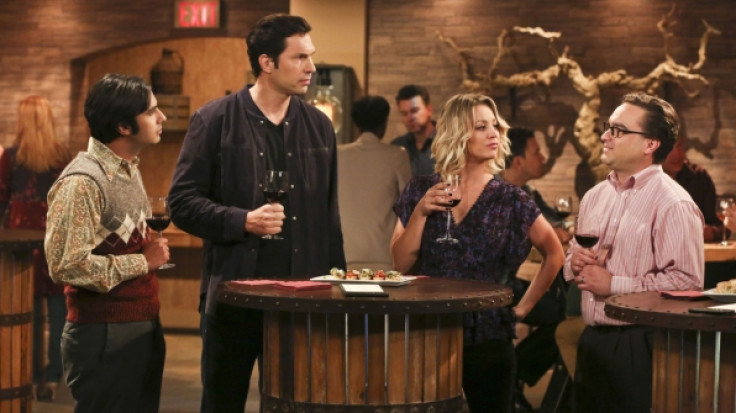 Zack was last seen in season 10 episode 22 titled, The Cognition Regeneration, where he offered Penny a job, but Leonard was less than thrilled about it.
The report also has a photo attached, wherein we see Leonard, Penny and Zack staring at something on the computer, possibly teasing the seven-year-old secret about the Hofstadter's relationship.
The Network has also a promo for the episode, which opens with the gang in Stuart's Comic-Book store talking about Bitcoin investment. Howard says, " Can't believe that a single Bitcoin is $5,000."
Later Leonard asks Rajesh what he will do with his share of the money. "I will buy a big tiger," Raj replies. However, the voiceover warns, " Don't count your Bitcoin before its..." as we see the guy excitedly checking their laptop.
Leonard asks, "How much is in there?" to which a baffled Howard says, "Its empty."
Then we see Sheldon being smug, as Leonard asks, "You know where it is?" Sheldon, who has a photographic memory, asks Amy, "Should I be the bigger man?," to which she tells him, "You should."
However, Sheldon is bent on teaching his friends a lesson and shrugs off Amy's opinions, saying, "Why did I ask you?" Looks like the upcoming episode is worth the wait.