The Big Bang Theory season 8 has some big revelations and confessions in store for its power couples, Penny and Leonard; and Amy and Sheldon in its finale episode.
Episode 24 is titled, The Commitment Determination, which will air on Thursday, 7 May, on CBS.
The official synopsis of the finale episode reads as follows:
Leonard and Penny are pressured to set a wedding date by Sheldon, whose relationship with Amy has taken an interesting turn.
In the episode, we will see Sheldon push Leonard and Penny to choose a date for their wedding, while he would also deal with some dramatic changes in his own relationship with Amy.
The Big Bang Theory is headed for a cliffhanger end to season 8, at least showrunner Steven Molaro feels so.
Molaro told The Hollywood Reporter that central couples Leonard (Johnny Galecki) and Penny (Kaley Cuoco-Sweeting), as well as Sheldon (Jim Parsons) and Amy (Mayim Bialik), are in for two "huge" developments in the season 8 finale, which will end on a cliffhanger note.
Elsewhere, Howard (Simon Helberg) and Bernadette (Melissa Rauch) will continue to adjust to life without Mrs Wolowitz and with their seemingly new roommate, Stuart (Kevin Sussman) while Raj (Kunal Nayyar), for the first time, has a decision to make about his love life.
Molaro spoke about the final episode and teased some life changing decisions for its major couples.
"Sheldon is getting a face full of Amy. The finale episode is actually also the fifth anniversary of Sheldon and Amy's first date — or at least their meeting, which we call a date," Molaro teased.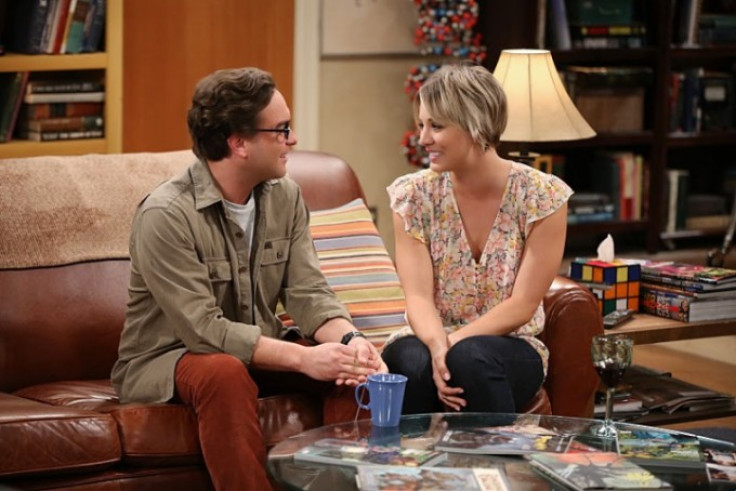 "It has been five years, and even though things have been progressing, for Amy, it's still, for her, not quite at the speed she'd like, so she really starts pushing back, and he's got relationships on his mind because of that," Molaro shared.
"He [Sheldon] wants to know why he's getting grief about moving slowly, where if Leonard and Penny are an example of a couple moving forward, they've been engaged for over a year and can't even pick a date. So he starts poking at that and making them ask themselves the same questions," he explained.
"Both of those couples — Sheldon and Amy and Leonard and Penny — make some huge, life-changing decisions," Molaro teased.
So who do you think would break up in the season 8 finale? To know more, watch The Big Bang theory season 8 finale which will air on Thursday, 7 May, on CBS.