The Big Bang Theory season 8 prefinale live online: Leonard and Sheldon's mothers argue over Bible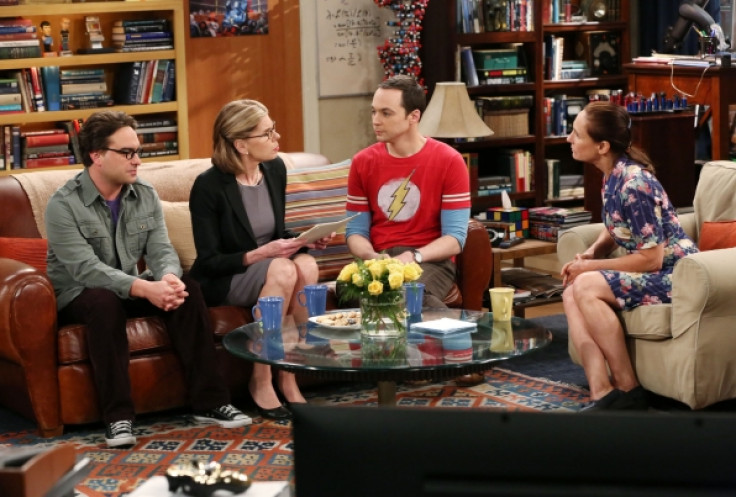 The Big Bang Theory season 8 pre-finale episode airs on 30 April at 8pm on CBS Network.
Episode 23 is titled The Maternal Combustion, where Sheldon and Leonard's mothers come to visit them.
Click here to watch the episode live stream online on CBS Go or click here to watch the episode online.
The official synopsis reads as follows:
Leonard and Sheldon's mothers come to town to celebrate their sons getting an award, but the opinionated women engage in an altercation over religion, while Bernadette wants husband Howard and housemate Stuart to do a bit more work around their new home.
Actresses Christine Baranski and Laurie Metcalf will have "the mother of all face offs" in the episode.
The two mothers do not share the same beliefs since Mary Cooper is a devoted Christian and Dr Beverly Hofstadter is a neuroscientist who has no religious leanings.
According to a leaked spoiler, Mary Cooper will bring up something about religion and Dr Hofstadter will slam her and say, "Some people require a belief in superstition." This leads to the two mothers arguing with each other.
The report also says that Beverly talks about apologising to Mary while having tea with Sheldon. Elsewhere, Leonard and Penny will talk to Mary, and learn that she also feels bad about her fight with Beverly.
Hopefully, the mothers will sort their issues out before The Big Bang Theory season 8 finale next week.
© Copyright IBTimes 2023. All rights reserved.