The Big Bang Theory season 8 will go on a week's hiatus, and return with an all new episode on February 19th on CBS.
Episode 15 is titled, The Comic Book Store Regeneration, where Wolowitz receives some shocking news even as everyone is preparing for the reopening of Stuart's comic book store.
The official synopsis reads as follows:
Wolowitz receives some shocking news as everyone prepares for the reopening of Stuart's comic book store. Penny teaches Sheldon how to "let it go," but can't follow her own advice after she learns something infuriating about Amy. Also, Leonard and Raj think they spot Nathan Fillion at a restaurant.
According to spoilers, Amy will be seen helping Barry Kripke and conducting experiments on her friends. Stuart reopens his comic book store, while Howard gets the news of the death of his mother.
Executive producer Chuck Lorre revealed that episode 15 will pay tribute to Carol Ann Susi, the actress who voiced the role of Howard Wolowitz's nagging mother, and who died last November.
"We shot an episode last week that deals with the loss of Carol Ann," Lorre said in an interview, according to USA Today.
"It took us a couple of months to deal with that; we didn't know how to at first," he said.
However, executive producer Steven Molaro is "in charge of a beautiful script that takes account of the loss of Carol. We thought we handled it in a delicate and respectful way. We lost somebody in our family; it's not something you anticipate happening."
Nathan Fillion is set to guest star as himself in The Big Bang Theory season 8.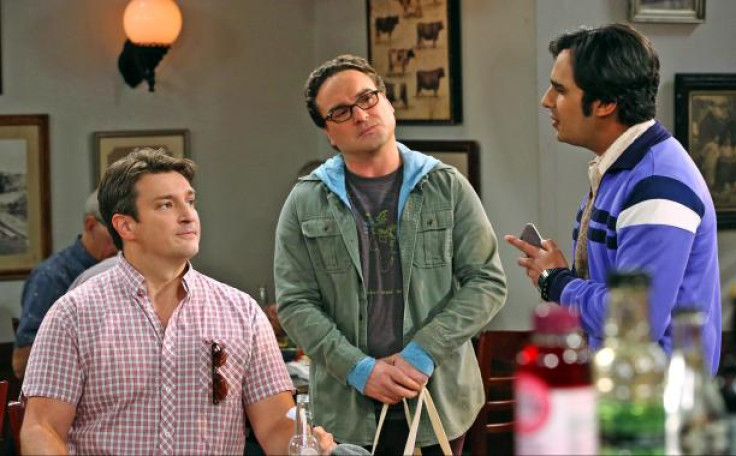 According to Entertainment Weekly, the Castle star — whose geek cred includes Firefly, Buffy the Vampire Slayer, and Dr Horrible's Sing-Along Blog — will appear in the February 19th episode.
In the episode, Raj (Kunal Nayyar) and Leonard (Johnny Galecki) will see him sitting at a restaurant and debate whether or not it's really him and whether or not they should ask him for a picture.