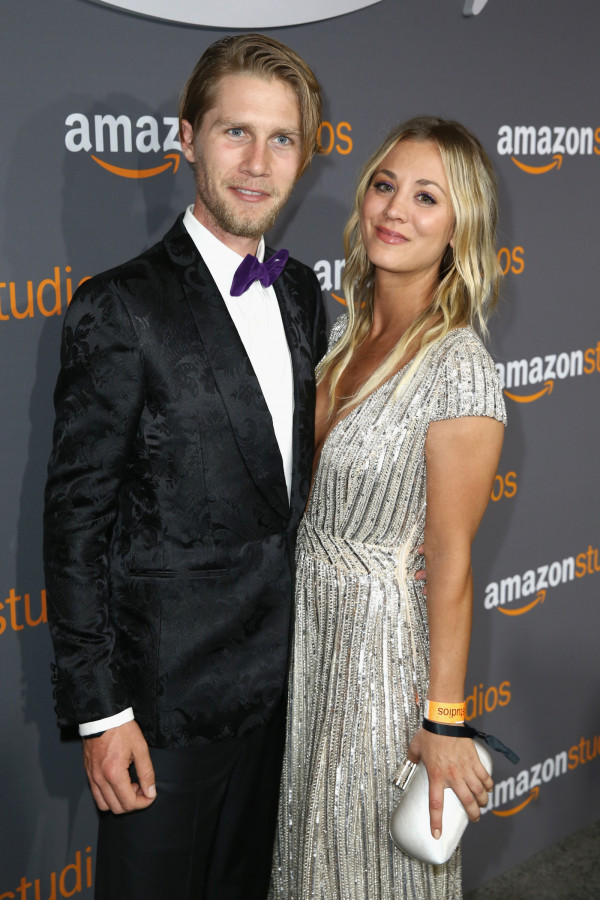 The adorable Penny from the sitcom The Big Bang Theory – Kaley Cuoco – recently revealed that she might have caught the 'baby fever'. While you may think it has got something to do with her animal-loving boyfriend Karl Cook, the CBS actress assures that's not the case.
In fact, Cuoco was at the launch of her long-time BFF and actress Haylie Duff's new children's clothing line – Little Moon Society – when all the adorable attires gave her the 'baby fever'.
"Is it weird that I want to wear these clothes? Is that weird?" the 31-year-old actress jokingly asked while attending the Los Angeles event with her girlfriends. "In the largest size possible? It does give you a little bit of baby fever! Everyone is so cute, everyone looks so adorable, hard not to," she added to ET.
Cuoco, however, was not the only old friend supporting Duff at her launch event. Joining the two was actress Marla Sokoloff – who has been friends with them for over 15 years – along with Ashlee Simpson and Jamie-Lynn Sigler.
Considering the outpouring of support from Duff's celebrity friends, it is quite obvious that they share a strong friendship.
"Marla and I go way back. So, all these girls, it's kind of a big group of friends that have been together for a very long time," Cuoco said adding, "I think it's important, and I think it shows the relationships have grown through the years. And kids, and shows, and whatever we're doing, we always make the time to see each other. You know, girlfriends are important."
The Big Bang Theory actress certainly seems to be enjoying some blissful time with her girlfriends and boyfriend. Over the weekend she took a trip to Nebraska – the hometown of her fictional character, Penny – with her equestrian partner and even posed for those adorable couple snaps.
"Finally visiting Penny's hometown in #nebraska only took me 10 years! @bigbangtheory_cbs," she captioned her photo shot in front of a brick building with the word Omaha painted on it.
In complementing blue outfit and accessories, the lovebirds surely seemed to be enjoying their weekend getaway.
Cuoco and Cook have been dating since September last year. They have not revealed any plans of going down the aisle any time soon.