Big Bang Theory's Kaley Cuoco is thankful for her 'true soul mate' and many pets: Check her Instagram pic
"Happy Thanksgiving!!!! My heart is so full this year," the CBS star wrote.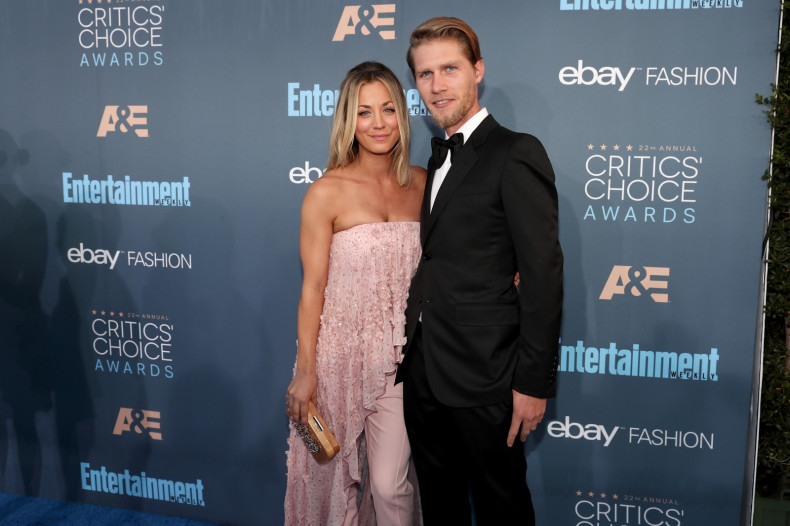 The Big Bang Theory star Kaley Cuoco is thankful for a lot of things this Thanksgiving. The 31-year-old took to Instagram to share a heartful post, thanking her incredible family, true soul-mate aka her boyfriend Karl Cook and her dogs and ponies.
She posted a photo of her adorable pet, Shmooshy, all decked up with a flower in her head. The mini-horse is seen staring at the camera, and the Penny actress captioned the post, "Happy Thanksgiving!!!! My heart is so full this year."
Thanking her friends, family, and pets, she concluded her post by sending love to her 3.3 million followers. "I have an incredible family, my true soul mate, amazing friends, the best job in the world, epic dogs and I get to ride the best ponies anytime I want. I am beyond grateful. Sending love to anyone who doesn't get to be around family today. I promise someone loves you!!" Cuoco wrote.
The Big Bang Theory actress' fans are loving her adorable Thanksgiving post, with one user commenting, "So cute and adorable post I've just read," another gushed, "Aww beautiful words!!! Happy Thanksgiving. We also love you."
Most fans are in love with her adorable pony. "Oh... My... Lord... That pony is so tiny! It's adorable!" exclaimed a fan, while another noted, "Happy Thanksgiving! We are thankful for you. And that pony is adorable."
"Awwww, happy Thanksgiving Shmooshy!" wished a user. Cuoco and her boyfriend Cook adopted the mini dwarf pony in May earlier this year and the pet even has her own Instagram account with almost 57.9 thousand followers.
A fan of the 31-year-old star is thankful for the joy and laughter The Big Bang Theory brings. "Happy Thanksgiving to you as well I, as a big fan, are thankful for all the joy and laughter that TBBT brings into our home every week Hoping that you and Johnny and the rest of the cast can keep us laughing as long as you can," the comment reads.
The animal lover, who called her boyfriend her "true soul mate" in the Thanksgiving post, previously gushed about the equestrian to Entertainment Tonight.
She said, "He is totally the guy," and went on to reveal what makes their relationship perfect – their love for horses."
"I think the common denominator is the horses, it just works for us. We have this special bond so, yeah, the animals. He's so real. I've never met a kinder human being, he's gentle, and he's real. I'm completely in love with him. Nothing could be better," Cuoco added of her man.