It's perhaps one of the most unfriendly groups of housemates to have occupied the Big Brother house.
As they each cope with the fallout of Helen's vicious tirade against Matthew, the housemates are now firmly divided into two cliques.
The former call girl made Matthew the unwitting target of an expletive laden outburst. She was severely reprimanded by Big Brother for her "aggressive and threatening" behaviour and was given a formal warning.
The morning after the night before, the housemates were discussing the fiery altercation that stemmed from a disagreement over a game of Truth or Dare.
Firmly aligned with Matthew, Toya said: "They've done us a favour. We don't have to talk to them or explain why we're not talking because they already know."
Describing the beauty salon owner, dubbed 'Horrible Helen, Toya added: "She has no respect for anyone."
"She has no respect for herself ," interjected Matthew.
Actor Chris, who was previously the power housemate said of Helen: "She's got a gob like Dartford tunnel on her."
Matthew however, had perhaps the most scathing rebuke for Helen saying: "Everything about her is horrible. She is not a nice person. She's got a face like a slapped a***. I don't need to be civil. There's nothing more to say to the girl. I lose intellect talking to her to be honest so it's best to avoid it. She's trash. She's actually a skid mark of society."
And he seemed certain that there was no hope of reconciliation with the brunette beauty, who is known for her infamous threesome with Wayne Rooney.
"When one shows their true feelings and speaks to you like a piece of dirt, when in fact they are the dirt, people can't redeem themselves," he said.
Toya also weighed in on male model Ash who has staunchly defended Helen throughout the episode. "When he first came in I thought he was model-esque but now he looks so ugly to me," she said.
Speaking to Big Brother, Ash leaped to Helen's defence again saying: "Just because she has a hard front she comes off as unemotional. People don't realise that she can get upset as well."
Irish beauty Ashleigh has also become the focus of mistrust and derision in the house.
"She uses the fact that she's all sweet and she's younger. I saw that about her a week ago and she knows it. I've been watching her."
"I'm always scared of nice people," added playboy model and lawyer Kim.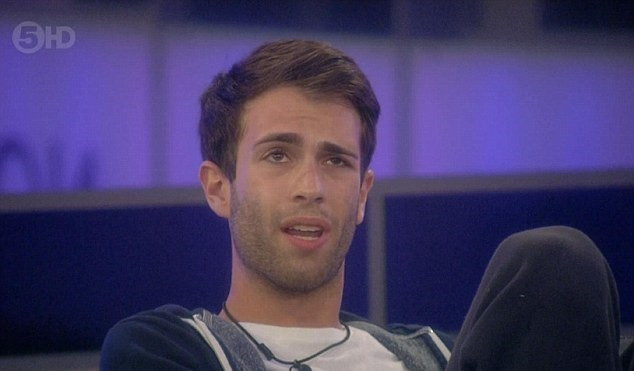 Speaking to Big Brother Ashleigh too didn't hesitate to reveal her true feelings about her fellow housemates.
"There are so many thick people up each other's thick a****'s," she exclaimed. "I've never heard as much s*** in all my life. Ash is an angry person, He tries to make like he gets on with everybody but he's really angry."
With eight of the housemates up for eviction Marlon is widely tipped to be voted out of the house following his inappropriate comments towards the women in the house.
"I think Marlon has dug himself a really big hole the way he's spoken to people," said Ashleigh. "I hope women are watching the way he spoke to the girls in the house this week and their picking up the phone to get him out of here."
Ash, Chris, Christopher, Danielle, Jale, Marlon, Toya and Winston face the public vote in the next live eviction.
Watch tomorrow's live eviction on Big Brother on Channel 5 at 10pm.