Big Brother star Chanelle Hayes opens up about mother's murder and her suicide attempt
Former Big Brother star openly discussed the horrific incident on Loose Women.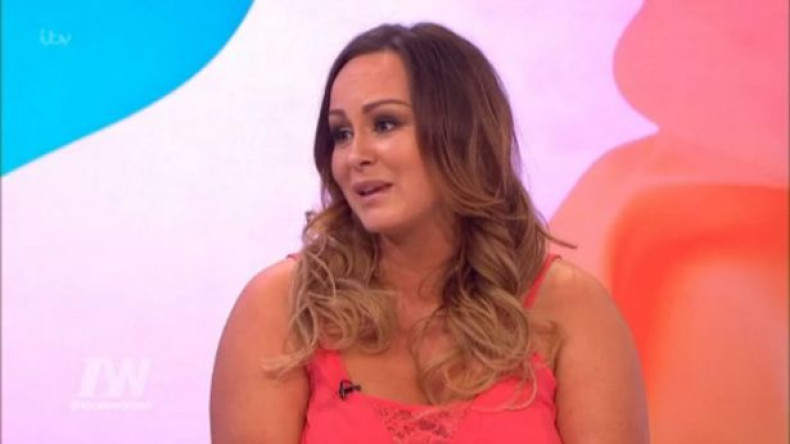 Big Brother star Chanelle Hayes has opened up about the murder of her biological mother while she was an infant, and how she put her adoptive parents through "years of hell" by attempting suicide. The TV personality detailed on Tuesday's (11 July) Loose Women that she was desperate to know who her biological parents were.
As the Loose Women panel spoke about the news that the daughter of Soham killer Ian Huntley finally discovered her father's identity, Hayes divulged her own heartbreaking story.
She said: "I feel terrible about it now, I put them through years of hell before they told me. They didn't legally have to tell me anything. I would run away, I would take vodka into school. I was absolutely appalling."
In a bid to seek out the truth, the former model claimed she attempted to kill herself. She added: "It got to the point in the end, I would do anything to make them listen... I self-harmed, a suicide attempt behaviour. I moved out for weeks and lived at my friend's house. I was only 15."
After confessing that her behaviour was similar to blackmail, Hayes' said that her adoptive mother finally revealed that her real mother was brutally murdered. The Big Brother star had been just four months old when the horrific attack occurred.
She said: "[Mum] left me and my sisters with a friend and went out, and she got locked in a flat with a man. She got strangled and had bits of her chopped off and he kept her there for days."
"I was told that she went down the wrong path, to get into a life of drugs and wrong decisions, hung around with the wrong people. "She ended up going into prostitution to pay for the drugs and whilst she had gone out to pay for her drugs, by prostitution, she got locked in this guy's flat," she continued.
Hayes has since tweeted about her appearance on today's programme, writing: "Thank you for having me on the show again @loosewomen and being so sensitive about my situation."
---
The Samaritans provides a free support service for those who need to talk to someone in the UK and Republic of Ireland. It can be contacted via Samaritans.org or by calling 116 123 (UK) or 116 123 (ROI), 24 hours a day, 365 days a year.
---
Loose Women airs weekdays on ITV from 12.30pm.